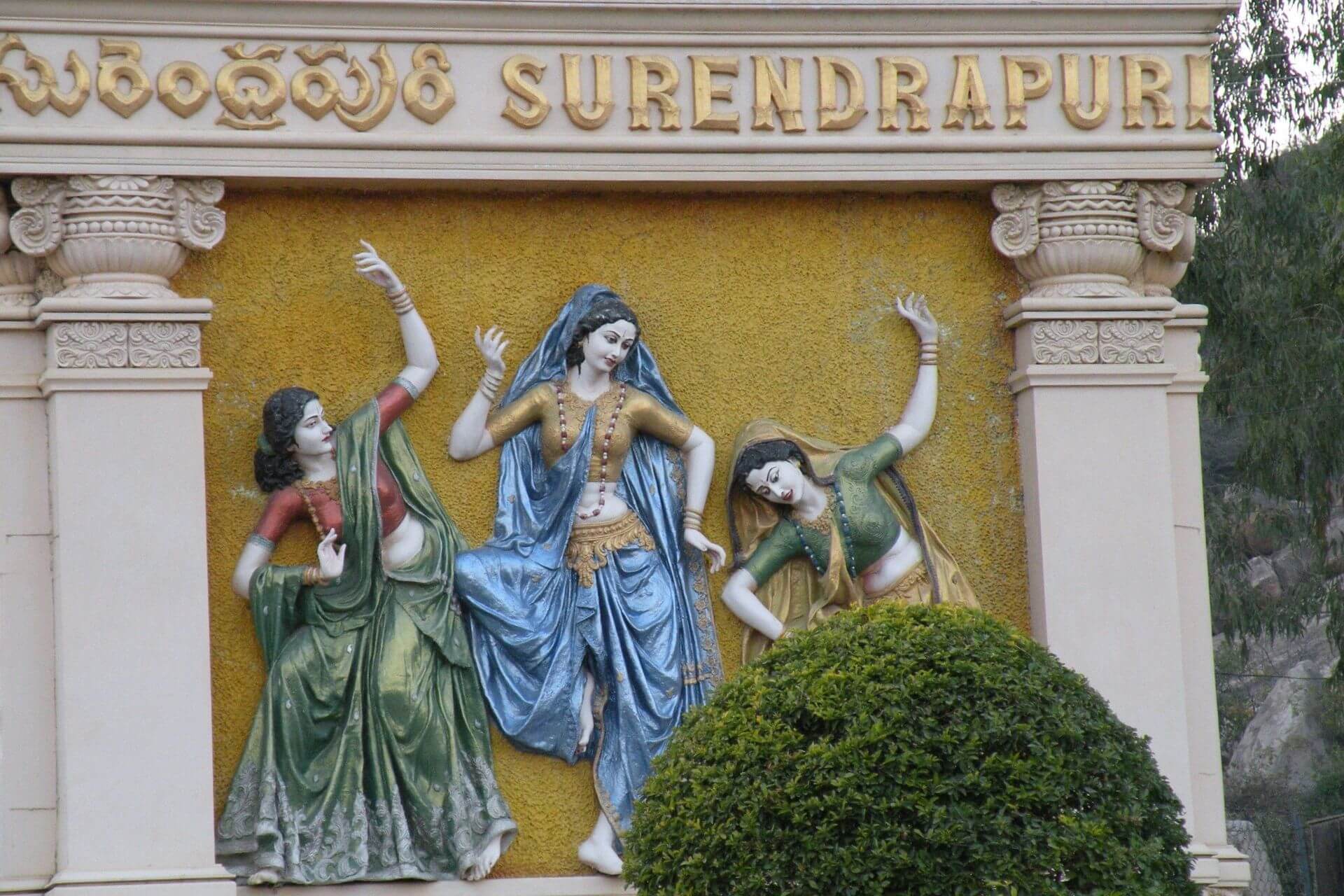 (courtesy: vramarao)
Located on the Yadagirigutta Road in the Nalgonda District, Surendrapuri, a museum, is a place worth visiting, promising a unique experience to everyone. This one place offers you the delight of visiting of more than 100 temples, from all over India. It is situated at a distance of 60 km from Hyderabad.
Locally, it is also called as Kunda Satyanarayana Kala Dhamam. Spread across an area of 18 acres of land, it presents replicas of almost all the famous temple of India. Some of famous temple replicas are of Madhura Meenakshi, Kaashi Viswanath, Shirdi Saibaba, Kolkata Kali, Tirumala Balaji, Ayodhya Rama and Palani Kumara Swami.
There are beautifully carved out sculptures, depicting various incidents from Hindu epics such as the Bhagavata, the Ramayana, the Mahabharata and also from various other Puranas.
The sculptures are full size, presenting an exact replica of temples. It offers an almost real experience of visiting the original temple. These sculptures have been kept in both ways, open air as well as indoor, based on the size and scene, which has been portrayed by it.
Also known as the Mythological Awareness Center, it is the brainchild of Kunda Satyanarayana, whoi created in the memory of his son Surendra. It has been established with the motive to increase awareness and familiarity with the Hindu Mythology.
For the convenience of the visitors, enough of the parking space has been provided. In front of every exhibit, there are descriptions in Telugu and English, making it easier for tourists to get an insight into the Hindu mythology. For those who have difficulty in mobility, are provided with facility of a wheel chair as well. As it is on an open space, it is advisable to carry umbrellas and necessary protection from heat and rain.