The city of Hyderabad depicts an interesting confluence of the traditional and the modern, the past and the present. When planning a vacation to Hyderabad, chuck all the ideas of a laid-back vacation out from your head and get ready to be on your toes the entire day as with an unending list of tourist attractions, you are bound to have a jam-packed itinerary. Since it is impossible for anyone to soak in the multifarious charms which the city has to offer in a limited time span, we at Holidays DNA have complied a list of the top ten tourist spots which you should certainly not miss, when on a vacation in Hyderabad.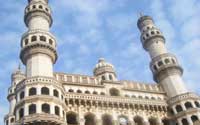 1) Charminar- An iconic landmark of Hyderabad and located in the Old City, it is said to have been built as a charm against a deadly epidemic raging in 1591. Charminar has 45 prayer spaces with foour graceful minarets projected towards the sky.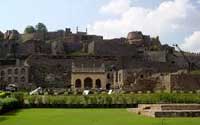 2) Golconda Fort- Capital of the Qutb Shahi kingdom, it is considered by many as one of the most magnificent fortress complexes in India. A Light and Sound show is held in the evenings wherein the glorious past of Golconda Fort is narrated with Golconda depicted full of life, glory and grandeur.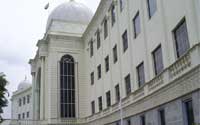 3)Salar Jung Museum- It houses the largest one-man collection of antiques in the world and is not the typical boring museum as the common understanding of museums is, thereby making its way into one of the most visited tourist spots of Hyderabad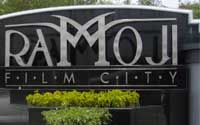 4) Ramoji Film City- Constructed over a sprawling 1,666-acre of land, it holds a certification from Guinness World Records of being the largest integrated film city in the world. Escape to Ramoji Film City to enjoy a kaleidoscope of attractions ranging from rolling landscapes, striking gardens, captivating live stunt shows and thrill rides.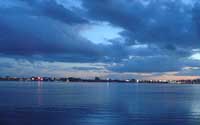 5) Hussain Sagar Lake- An artificial lake, it forms the boundary between Hyderabad and Secunderabad. At the centre of the lake stands a famous statue of the Buddha, which can be accessed through the various boat rides to it.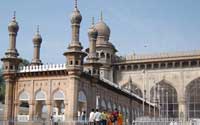 6) Mecca Masjid- Mecca Masjid is one of the oldest mosques in the city and is at walking distance from Charminar. It has been so named because because the bricks were brought from Mecca to build the central arch of this mosque.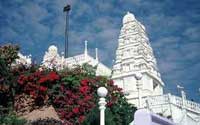 7) Birla Mandir- Situated atop a hill and overlooking the Hussain Sagar Lake, it is a magnificient temple of Lord Venkateshwara, built entirely with white marble.It projects the magnificent panoramic view of the twin cuties of Hyderabad and Secunderabad.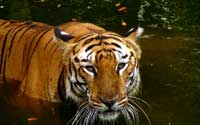 8) Nehru Zoological Park- Inaugarated in 1963, it covers approximately 300 acres of land and is inhabited by more than 1500 species of wildlife. The park also offers elephant rides and safari trips on a daily basis.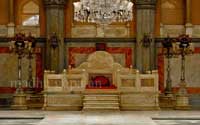 9) Chowmahalla Palace- A popular attraction of Hyderabad, this palace is a blend of many architectural styles and influences. The ceremonial functions of the Nizams were held here.
10) Paradise Restaurant- Recipient of Best Biryani 2012 Times Food Award, Paradise started as a small cafe, serving tea and snacks. Over time, it has transformed into a palatial restaurant serving delumptious Hyderabadi delicacies. A journey to Hyderabad is incomplete without visiting Paradise restaurant for a traditional Hyderabadi spread.