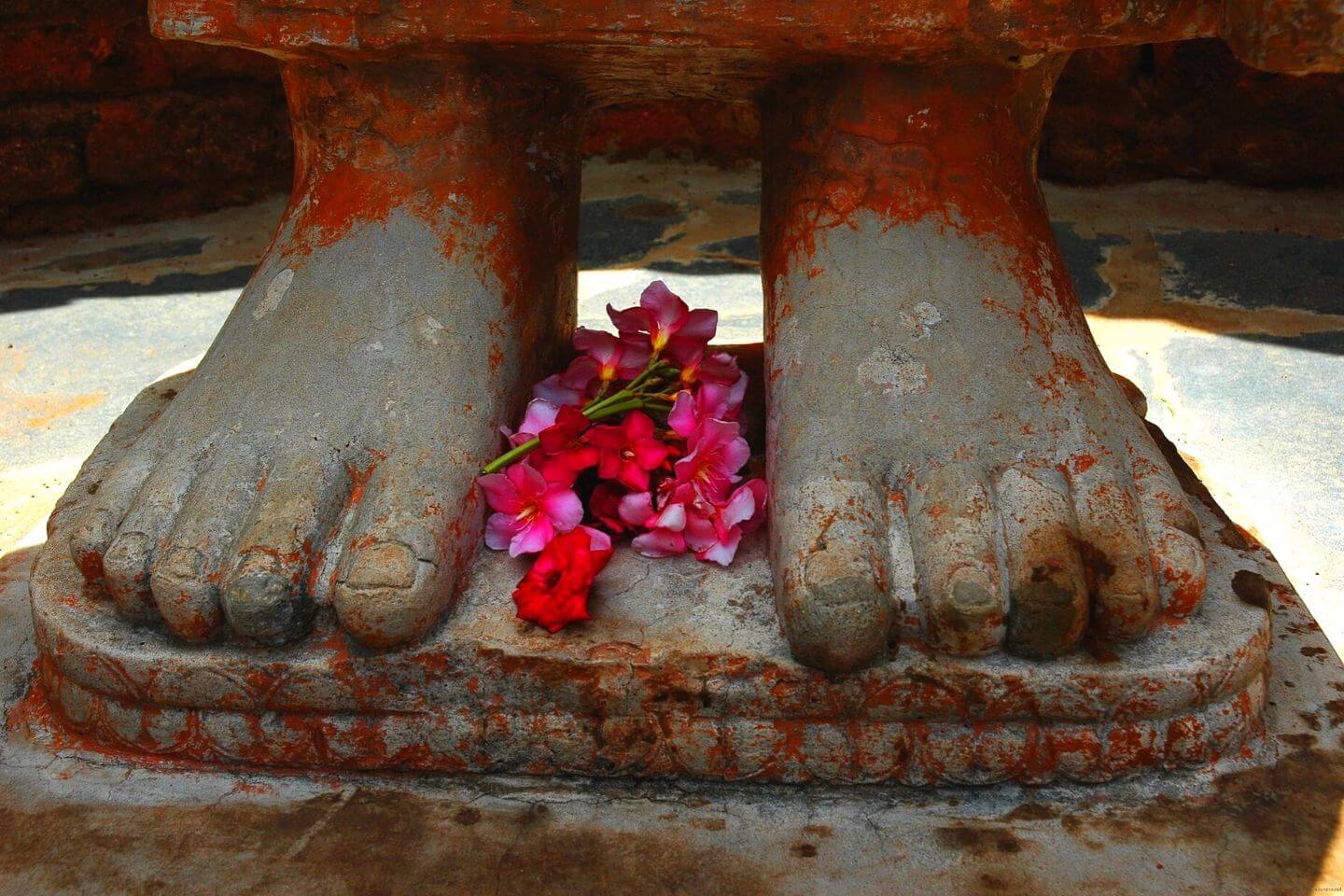 (courtesy: narunprasad)
Nagarjuna Sagar Dam is a complete travel destination. Well, we use the word 'complete' as this place is a perfect balance of natural beauty and religious importance. Nagarjuna Konda, also known as Nagarjuna Hill, is one of the most visited and popular places in Nagarjuna Sagar.
It is a Buddhist town and is located at Nagarjuna Sagar in Nalgonda district. Nagarjuna Konda is situated about 150 kilometers away from Hyderabad, the capital city of Telangana and is very-well connected.
Nagarjuna Konda is said to be one of the richest and biggest Buddhist sites of the country. Nagarjuna Konda was earlier known as Sri Parvata but now with Nagarjuna Sagar Dam coming in, the site is popularly known by its new name Nagarjuna Konda.
Nagarjuna Konda has been named after a South Indian master of Mahayana Buddhism called Nagarjuna, who lived in the 2nd century AD. Nagarjuna is said to be responsible for the development of this spot as he was behind the Buddhist activity in this part of the country.
History has shown that this site was once the destination of many popular Buddhist Universities and monasteries. Students from different nations including China, Bengal, Sri Lanka and Gandhar used to come to study in these universities.
The Buddhist archaeological sites were submerged in the making of Nagarjuna Sagar Dam. They were later dug and taken to a higher land of hill, which is now known as Nagarjuna Konda.
This place is not only popular for its religious importance but also has immense tourism value. Tourists from all over the world flock to this place especially in the rainy season.
Historians turn up to the place to learn about the rich historical background of the Buddhist community. Nagarjuna Konda has evolved to be a rich tourism site over the years and the government of the state is ensuring perfect facilities in the place.
Being next to Nagarjuna Sagar Dam, the town is one of the best places to visit near Hyderabad within 200 km. Nagarjuna Konda has temples and monasteries with rich architecture. It is said that at a time this used to be the largest Buddhist centre of the country with 30 monasteries. Learn more about the top buddhist monasteries in India.
The relics of the place speak for its royal background and how it has been able to sustain its identity over the years. Nagarjuna Konda is said to be a perfect mix of traditional Indian culture and modernity.
Your visit to Nagarjuna Sagar Dam is incomplete without a trip to Nagarjuna Konda. This place is also a perfect weekend getaway from Hyderabad as the calm and soothing winds of the place help in rejuvenating one's self from the week-long hectic schedule.
Nagarjuna Konda sees a huge number of travelers from Hyderabad and adjoining areas. All you need to do is to collect all the near and dear ones and visit this place. Simply book your one day Hyderabad to Nagarjunasagar trip by private cab to experience the best of this historical town. Nagarjuna Konda promises an experience of a lifetime.