The city of Hyderabad with its multitude of entertaining choices and innumerable sightseeing choices displays an irresistible charm. Historical buildings, museums, lakes, amusement parks, shopping streets and luxurious stays, there are many things for a tourist to engage during his/her Hyderabad tour. However, if you are thinking of a relaxed day with ample time to spend with family and friends, then choose from these best picnic spots in and near Hyderabad. For a quick get together, for weekend fun, these picnic spots are ideal choices.
Picnic Spots 'in Hyderabad'
Sanjeevaiah Park
(courtesy: sahilmuhsin)
Located right at the heart of the Hyderabad city, Sanjeevaiah Park is one of the most popular picnic places in Hyderabad for families. Named after the revered ex- CM of Andhra Pradesh, Damodaram Sanjivayya, this Park is spread over an area of 92 acres. It is also one of the best parks to visit in Hyderabad. With huge lawns thriving with greenery, a worth-admiring rock garden and a few activities to choose from, this park presents an ideal setting to spend a simple yet rejuvenating day with family and friends.
Lumbini Park
(courtesy: indiawork)
Located near Hussain Sagar Lake, Lumbini Park is spread over 7.4 acres of land. A popular tourist attraction of Hyderabad, this park is also suitable for a day outing with your family. It is also popular for school day trips. Not just refreshing greenery, it also offers a wide range of activities to keep its visitors entertained throughout the day. Artificial waterfalls, floral clocks, musical fountains and laser shows are only a few of the attractions here. After a fun filled day, you can end your picnic with a boating (speed boat and ferry rides) from the park to the Buddha statue in the Hussain Sagar Lake.
Nehru Zoological Park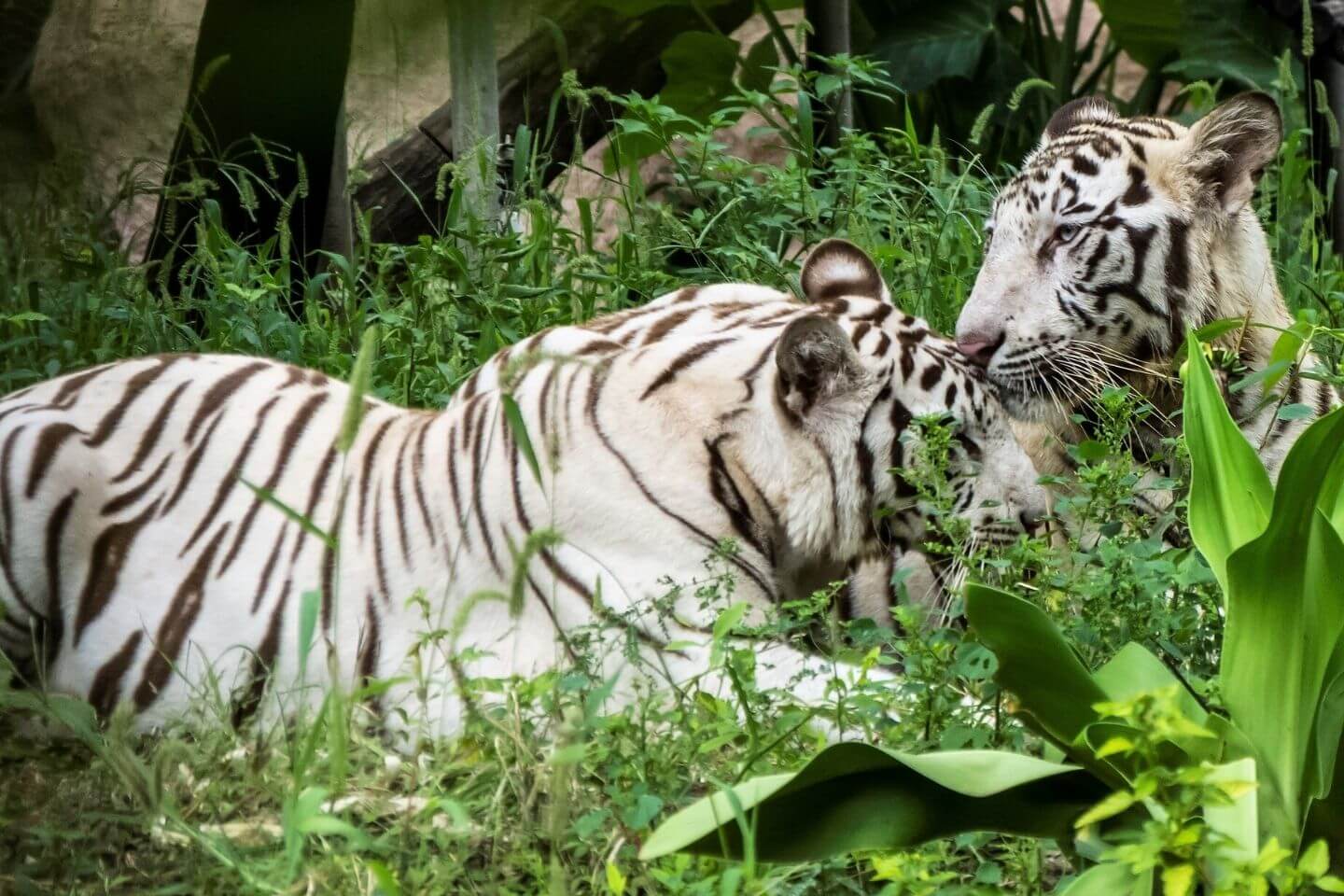 (courtesy: nishakhurana)
Situated near the Mir Alam Tank, Nehru Zoological Park is another place that you cannot miss if planning to spend a day out. It is one of the first zoos in India where one can spot both animals as well as birds. There are more than 140 species of animals, reptiles and birds in this zoo. Lion Safari, Bear Safari and Bison Safari are the major attractions here. However, apart from sighting the wild fauna, one can also engage in varied other activities such as boating in the Mir Alam Lake and toy train ride or a visit to the museum, a butterfly park and Jurassic Park.
Golconda Fort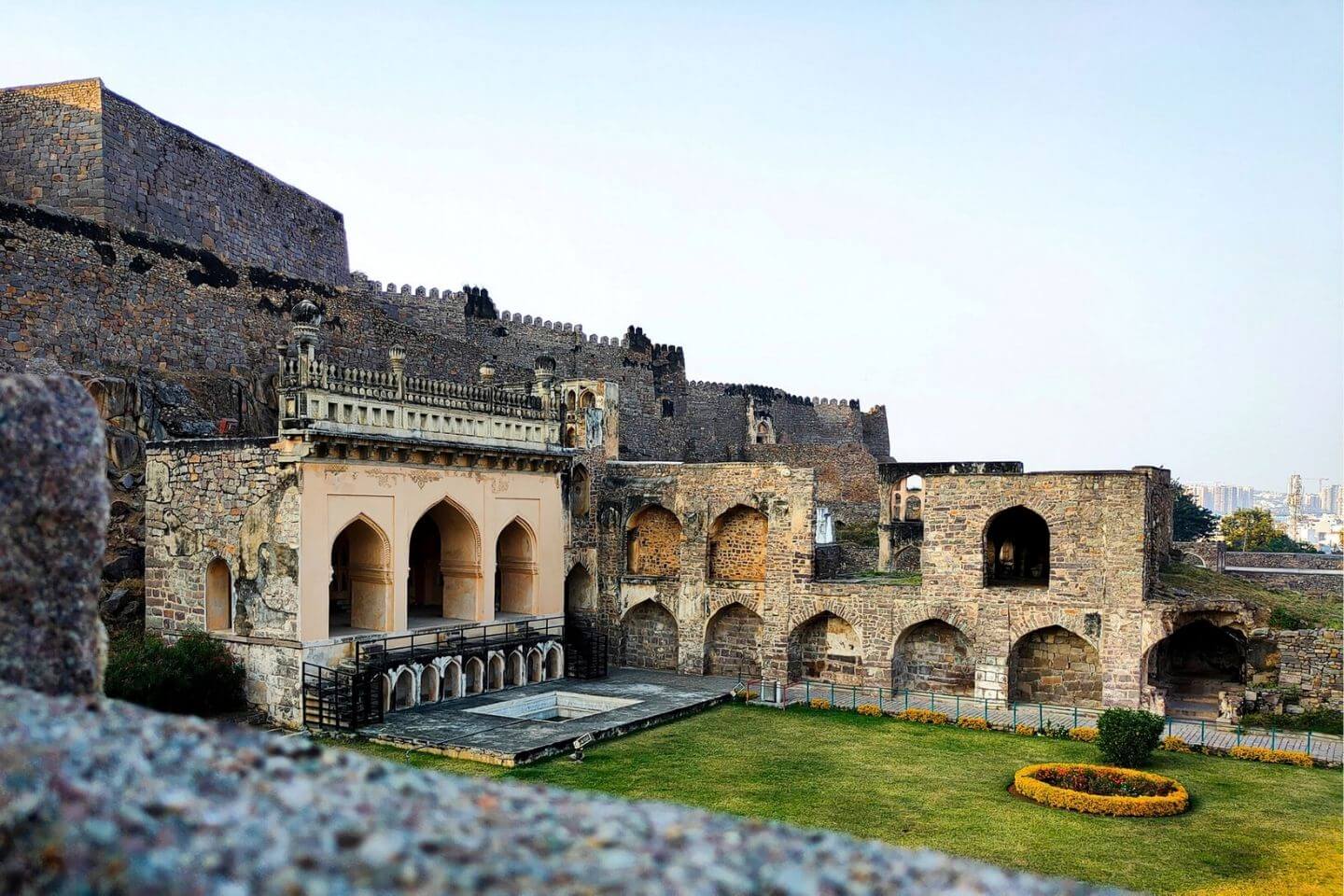 (courtesy: saisumith)
What can be a better way to spend a day than exploring the glorious Golconda Fort. It's marvellous architecture, open spaces, historical significance and an entertaining yet informative light and sound show promise a day filled with fun and enjoyment. It is one of the top forts in Hyderabad that one should not miss during their city tour. Located in Ibrahim Bag, this 16th century Fort offers not only great insight into the history of the city but also a few well maintained out lawns and space for families and groups to sit and relax.
Durgam Cheruvu / Raidurgam Cheruvu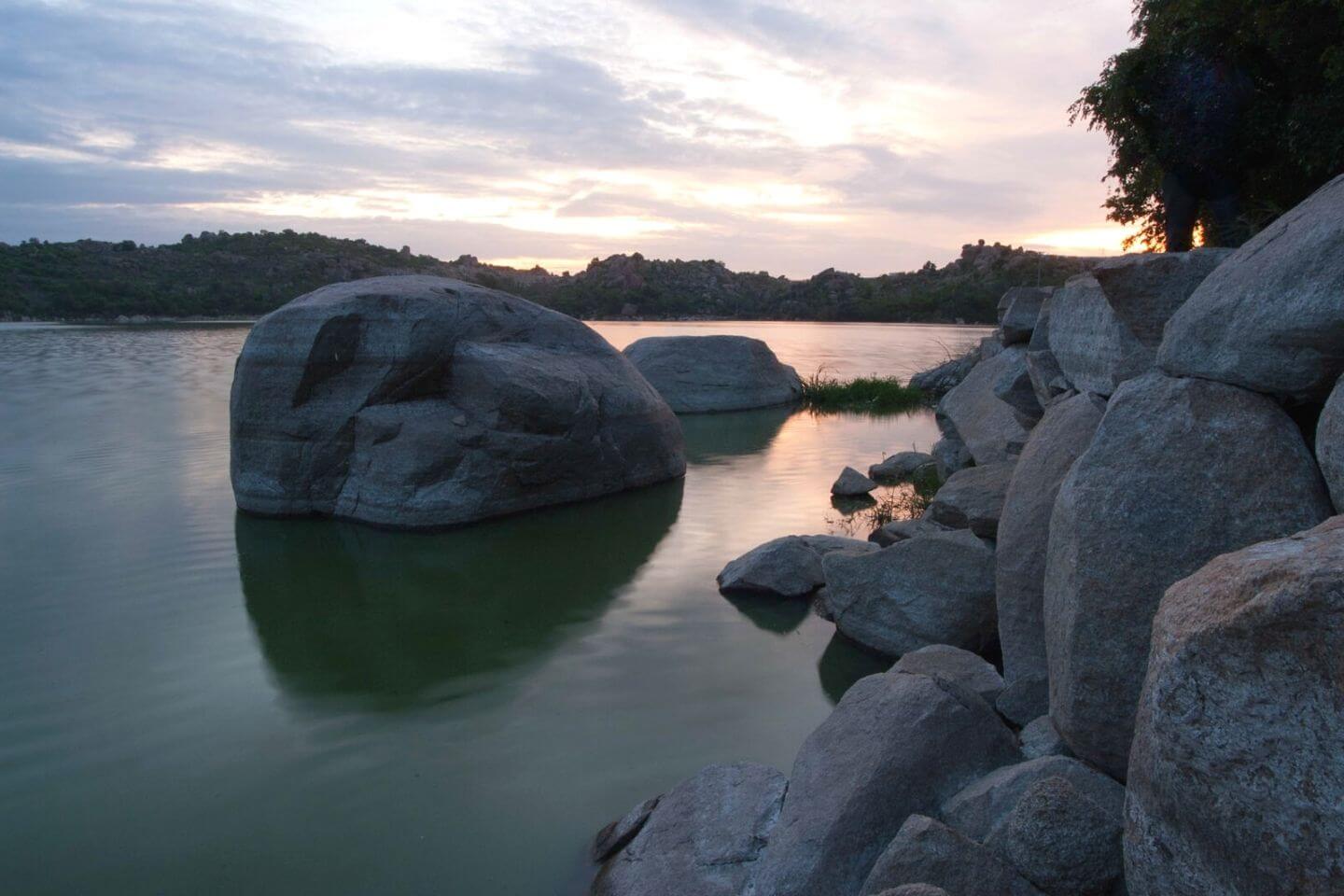 (courtesy: broos)
A freshwater lake, Durgam Cheruvu/ Raidurgam Cheruvu presents a refreshing break of nature amid the concrete of shops and malls. Located near to Madhapur and Jubilee Hills, it is surrounded by granite rock formation, which has given it the name of secret lake. With an area of over 83 acres, this lake also boasts of a floating fountain, amphitheatre and boating facilities as well as a cafeteria.
Durgam Cheruvu Bridge is another recent addition which cannot be missed when crossing this lake. The aesthetic lighting of the bridge is something that will mesmerise you even from a distance.
Biodiversity Park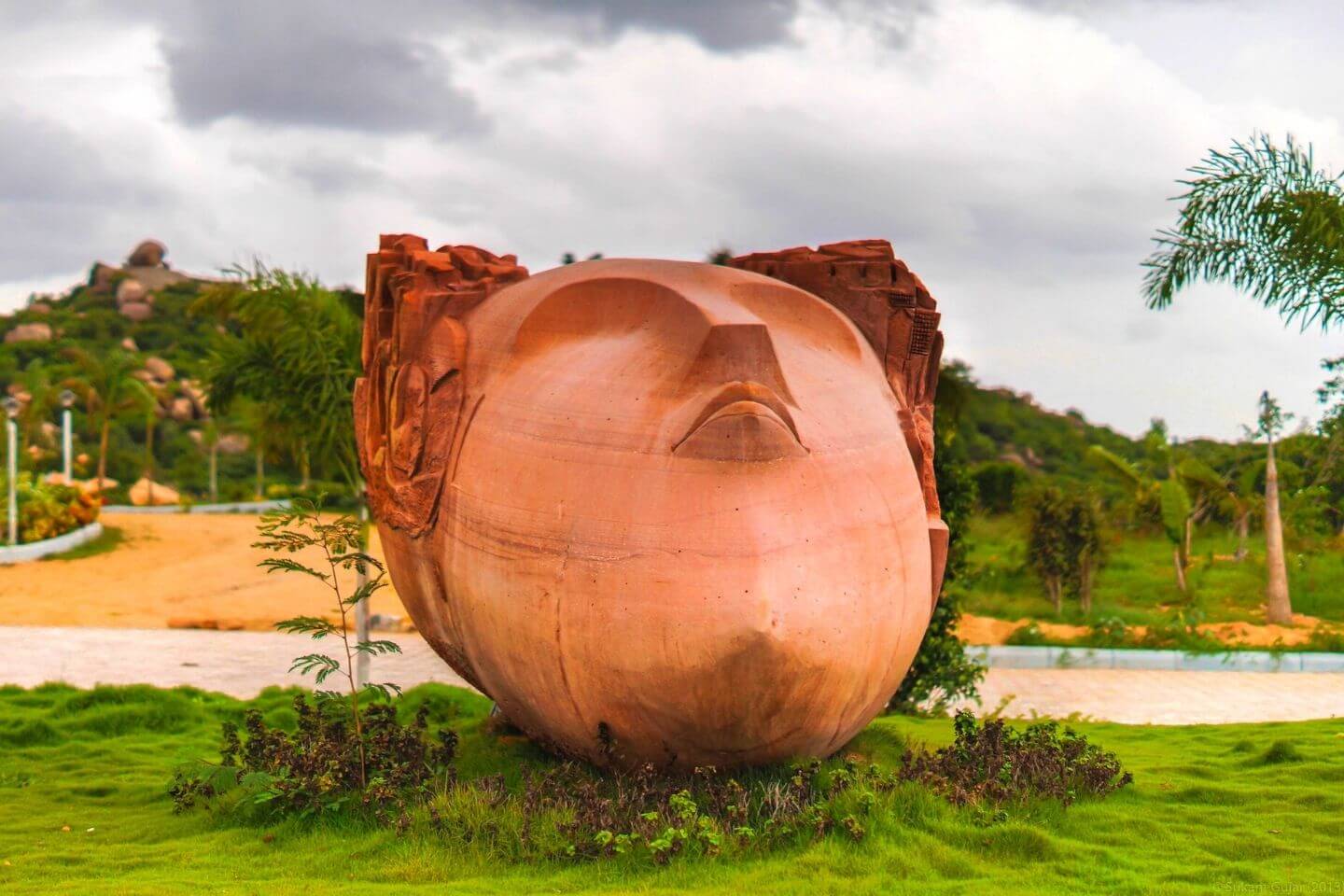 (courtesy: sukantgujar)
Established in 2012, Biodiversity Park was opened to the public in 2015. Since then it has been one of the best gardens to visit for a peaceful time amid greenery comprising more than 200 species of plants, each symbolizing a UNO member country. It is maintained by the Telangana Forest Department. Learn about wide varieties of flora as well as about the evolution of spices which are represented through a pylon, which is a 32-foot-high structure of limestone. Located in Gachibowli, this 13 acres of flourishing park is an interesting picnic spot to visit in Hyderabad with family.
Indira Park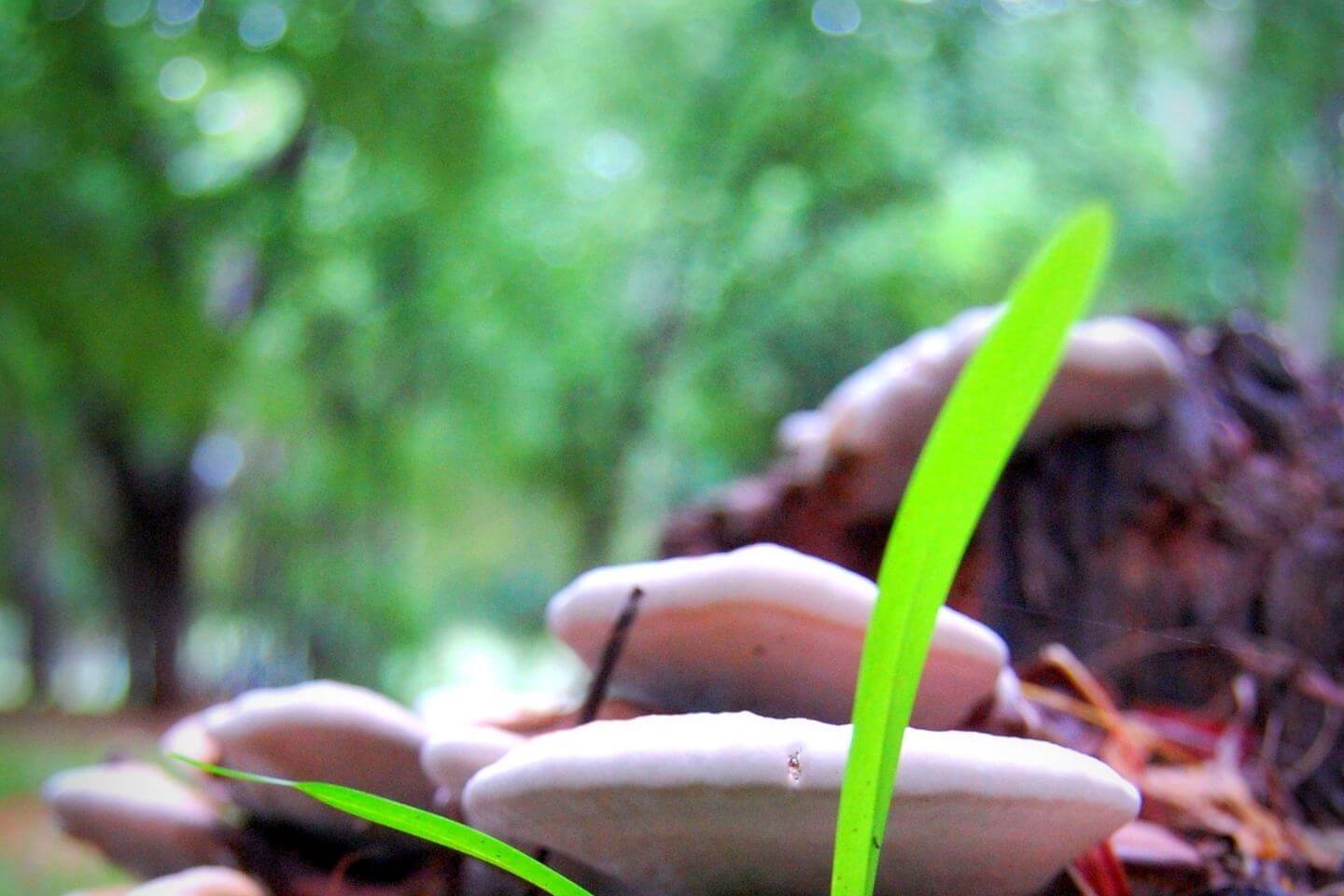 (courtesy: inspiringnature)
Located on Lower Tank Bund Road, Kavadiguda, Indira Park has been one of the popular picnic spots in Hyderabad to visit with friends since 1978. With an area of over 78 acres of absolute greenery, a serene lake and an award winning rock garden, this park is a perfect visit for a day outing. The provision of boating and toy train ride makes it a fitting place to visit for children in Hyderabad. It also houses a nursery from where you can take a bit of greenery for your home too.
Kasu Brahmananda Reddy National Park / KBR Park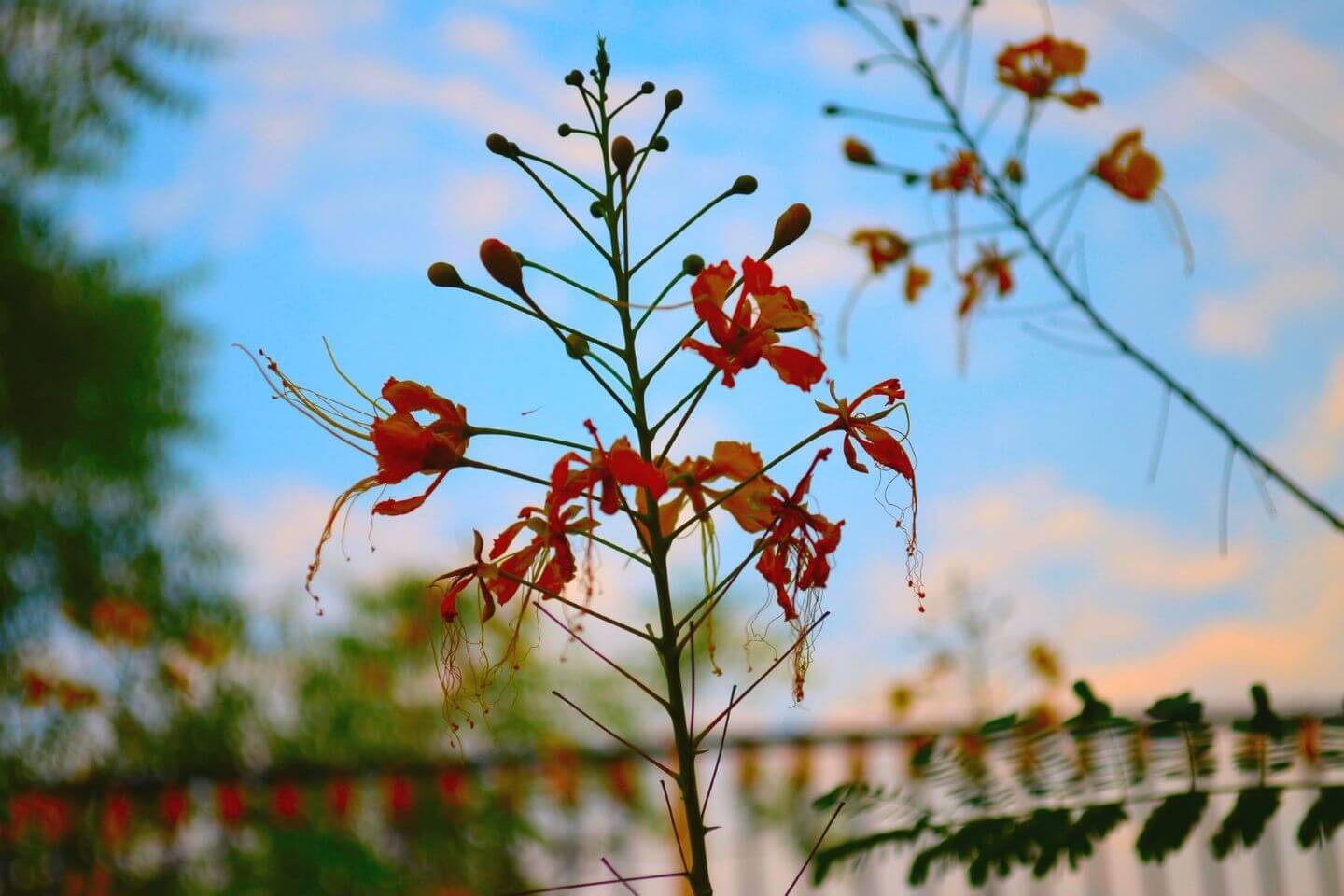 (courtesy: manojpandiank)
A national park with an impressive area of around 400 acres right in the middle of a metropolitan city is a rare experience that must not be missed. This National park in Hyderabad not just offers a perfect space for rejuvenation but also an opportunity to learn about flora and fauna. It has around 600 species of plants, 140 bird species and 30 different kinds of butterflies and reptiles. KBR Park also houses historical buildings like Chiran Palace. From morning and evening walks to having a quiet time with nothing but trees and birds around, from a fun day with kids to a calm evening with friends, KBR park is sure to make every picnic idea a memorable one.
Botanical Gardens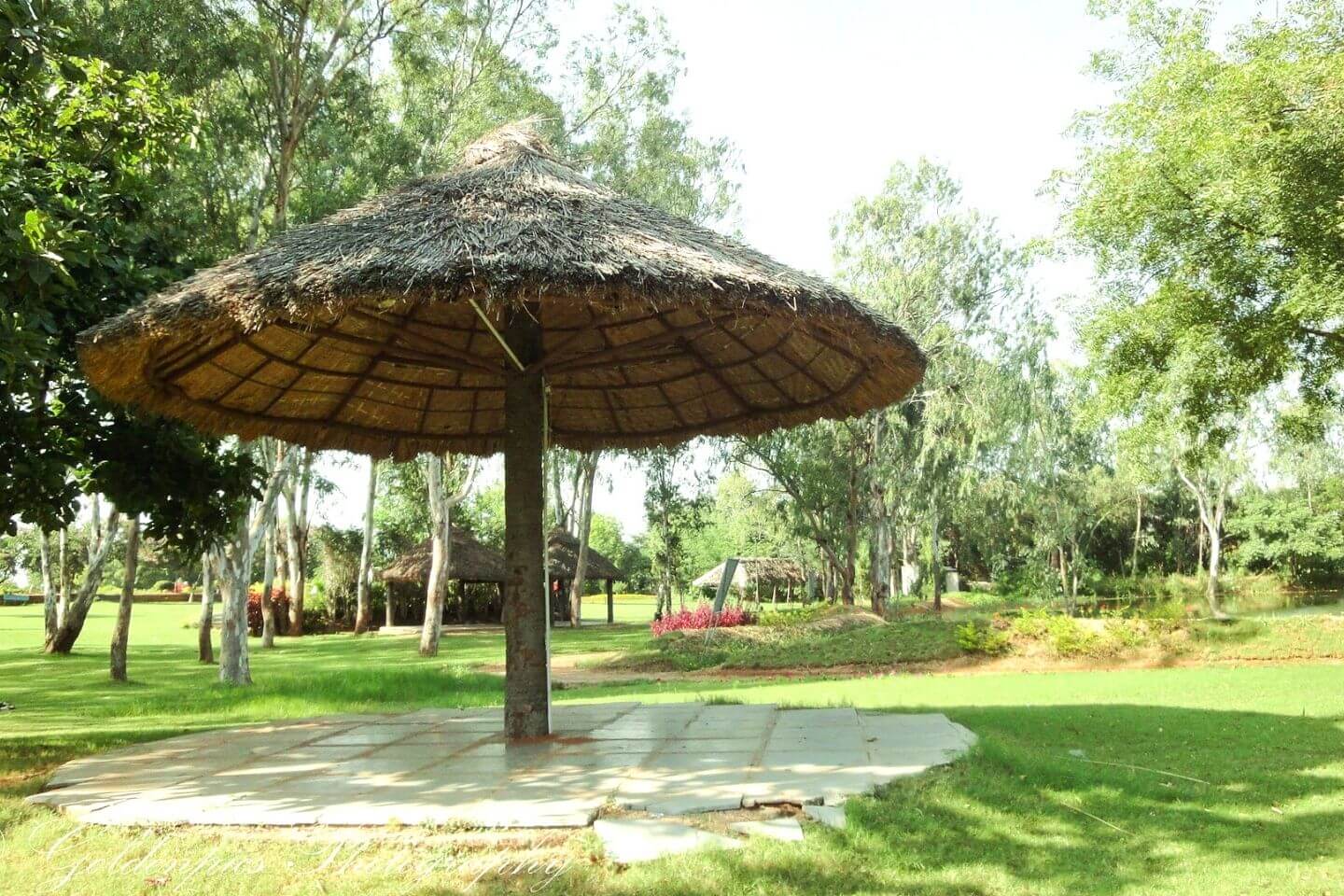 (courtesy: mallikarjun)
Another integral part of every discussion about picnic in Hyderabad is the Botanical Gardens, located by the Miyapur-Gachibowli Highway. With 120 acres of rich greenery this park is divided into 19 sections, each presenting a specific world from flora such as medicinal plants, floral plants, timber as well as aquatic plants. The bamboo and palm tree sections are among the most popular ones. A well laid out pathway takes you to all sections in the park. Along with time with nature, this park is also popular for photography.
Ramoji Film City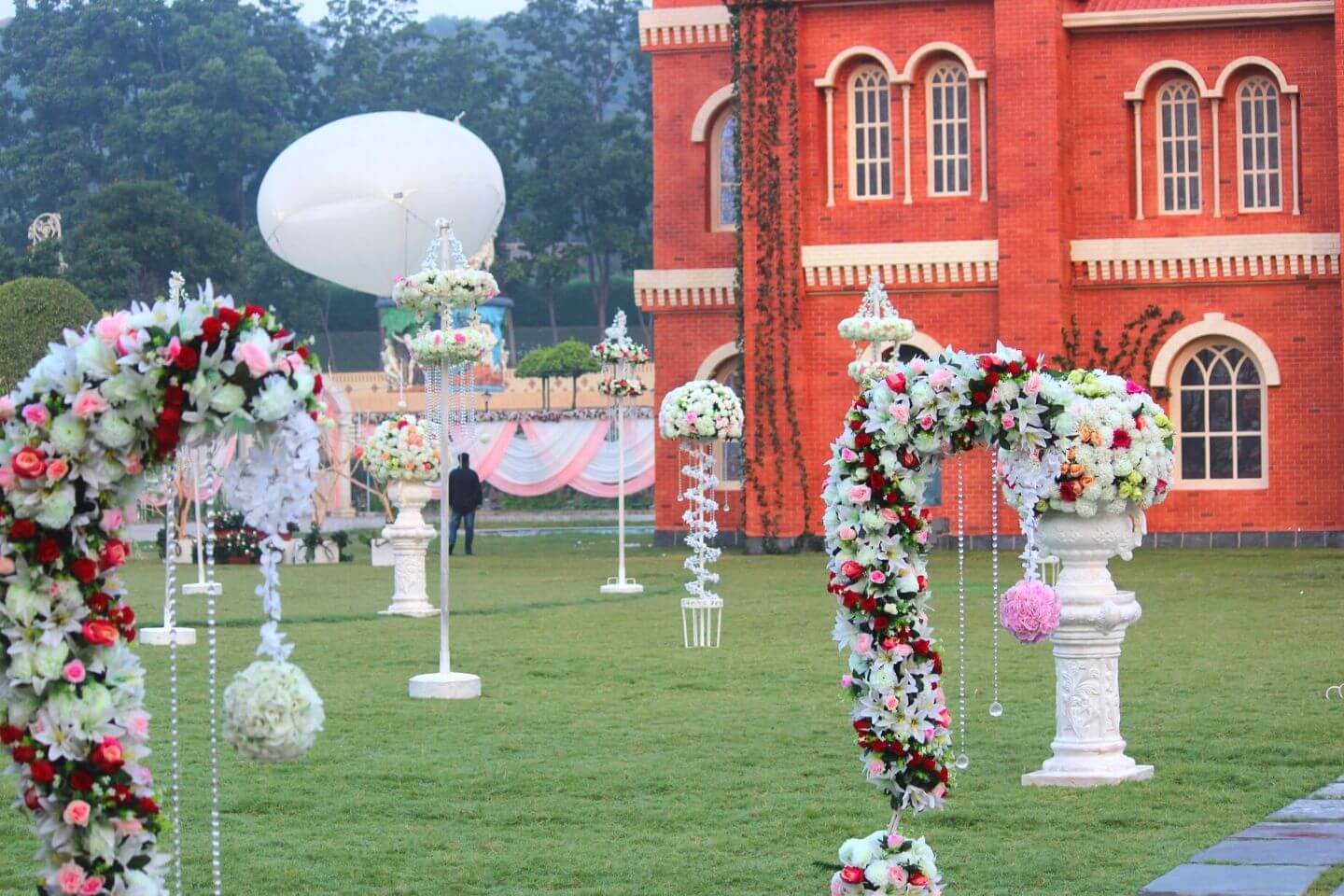 (courtesy: harishkumarv)
A day filled with fun and food cannot be planned without mentioning Ramoji Film City. A suitable destination for family outings, this film city spoils its visitors with choices. From entertaining rides and games to breathtaking film sets, shopping places to lush green lawns, there are many things to do here. Apart from these, restaurants here treat you with delicious varieties. If interested one can even extend their day one picnic at Ramoji film city to a few days long stay. It is a must visit place on your Hyderabad city tour. Different kinds of accommodations are offered here. Located in Hayathnagar Mandal, around 30 km away, it is one of the most sought after places to visit within 100 km from the Hyderabad city.
Osman Sagar Lake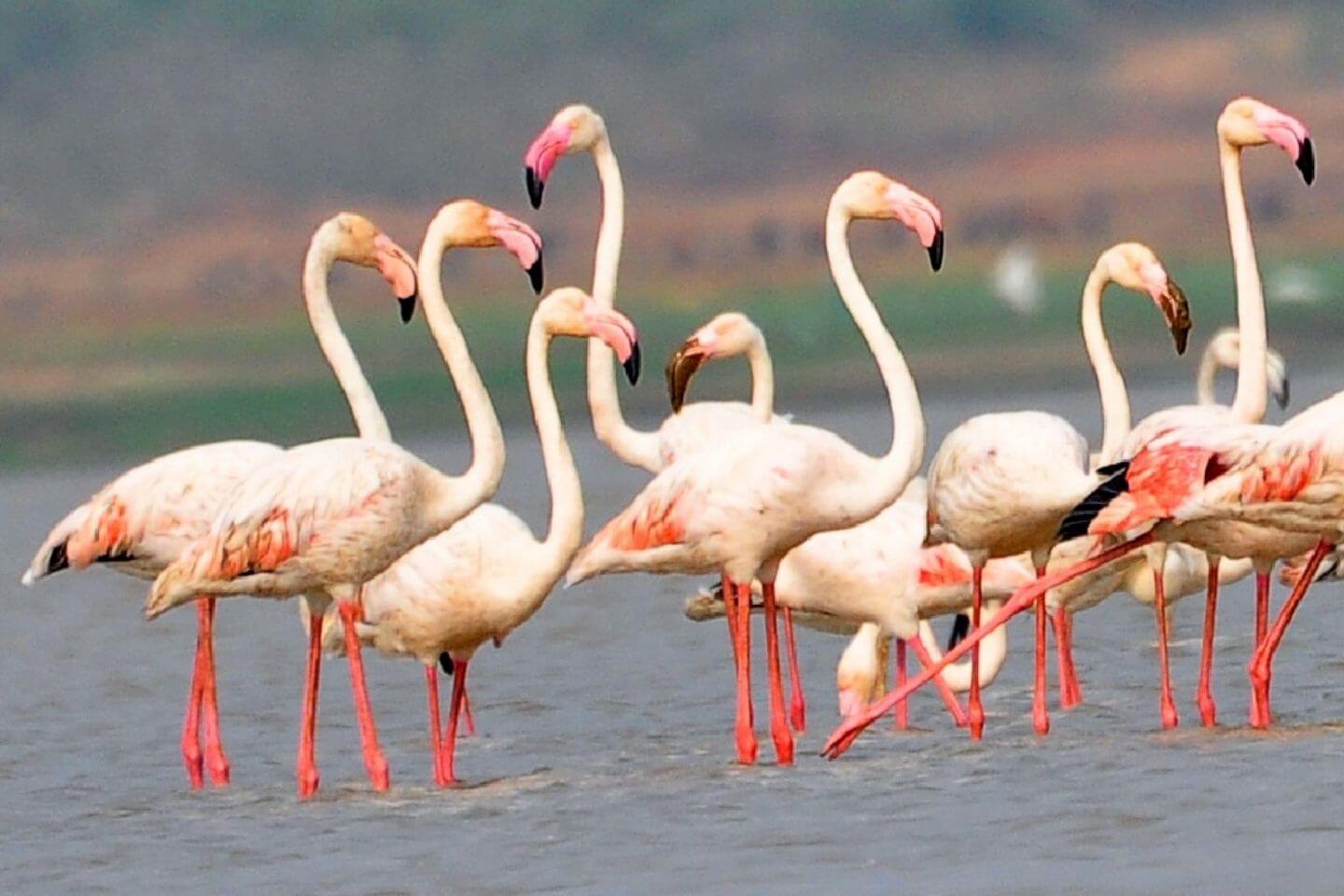 (courtesy: satishlalandhekar)
If in a mood to spend some time by the side of soothing water then plan a picnic to the Osman Sagar Lake. Also known as Gandipet, this lake surprises everyone with its mesmerising scenic beauty which is only a few kilometres away from the city centre. Its peaceful surroundings, well laid out park, and the options for activities such as boating offers a quick refreshing break. Leisure walks by the lake or in the park also after a sumptuous picnic meal with your family is sure to make your trip here memorable.
One Day Picnic Spots 'Near Hyderabad'
Shamirpet Lake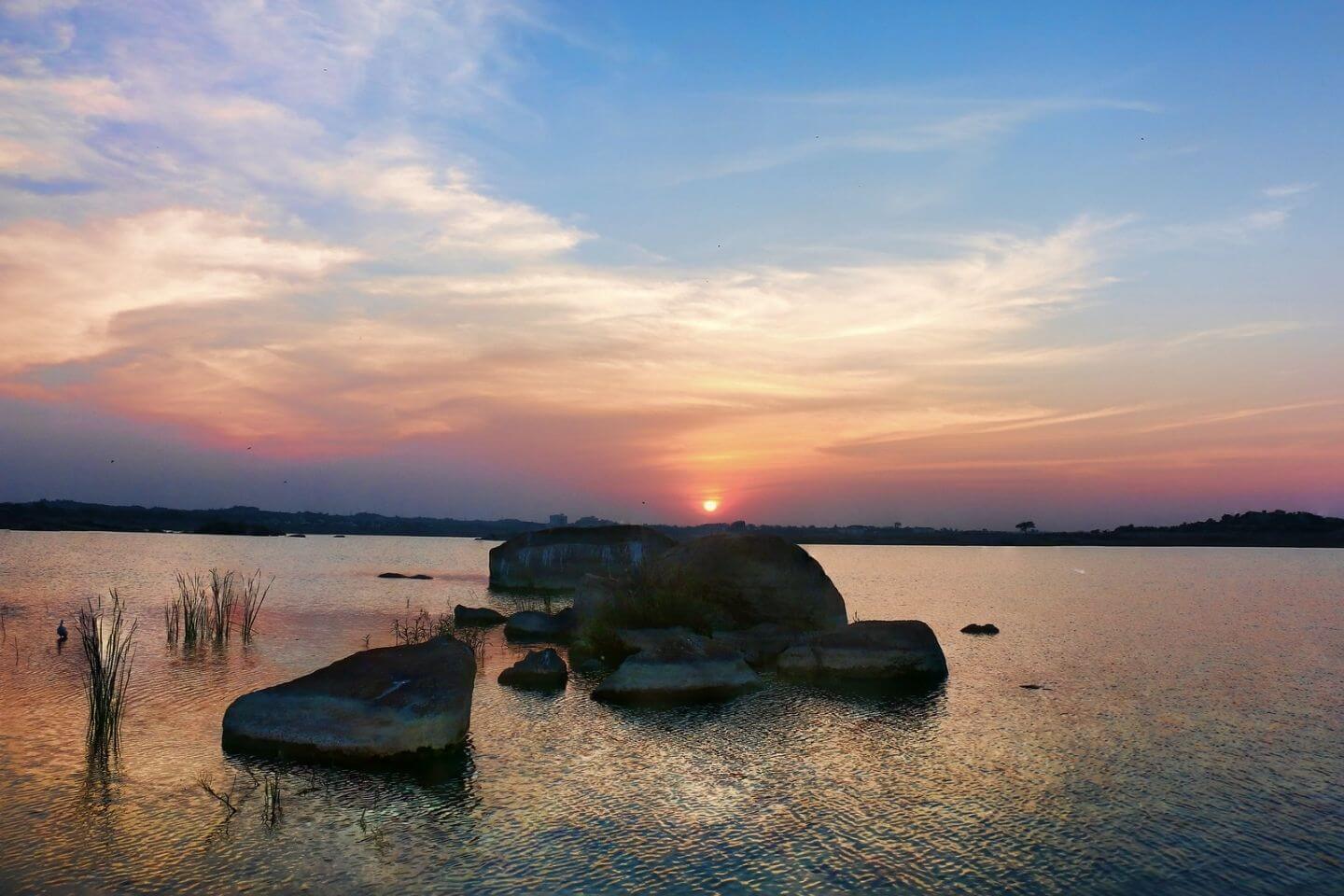 (courtesy: mrigankgupta)
Also known as Peddda Chruvu, this lake offers an apt picnic spot near Hyderabad within 50 km. Created during the reign of Nizams, this man-made lake still offers a lush setting with a serene atmosphere for visitors to spend some quality time with friends and family. Another attraction to see here is the Shamirpet Deer Park. As the name suggests, this lake is located in Shamirpet and is at a distance of around 30 km from the city. It is one of the best lakes to visit near Hyderabad.
Rachakonda Fort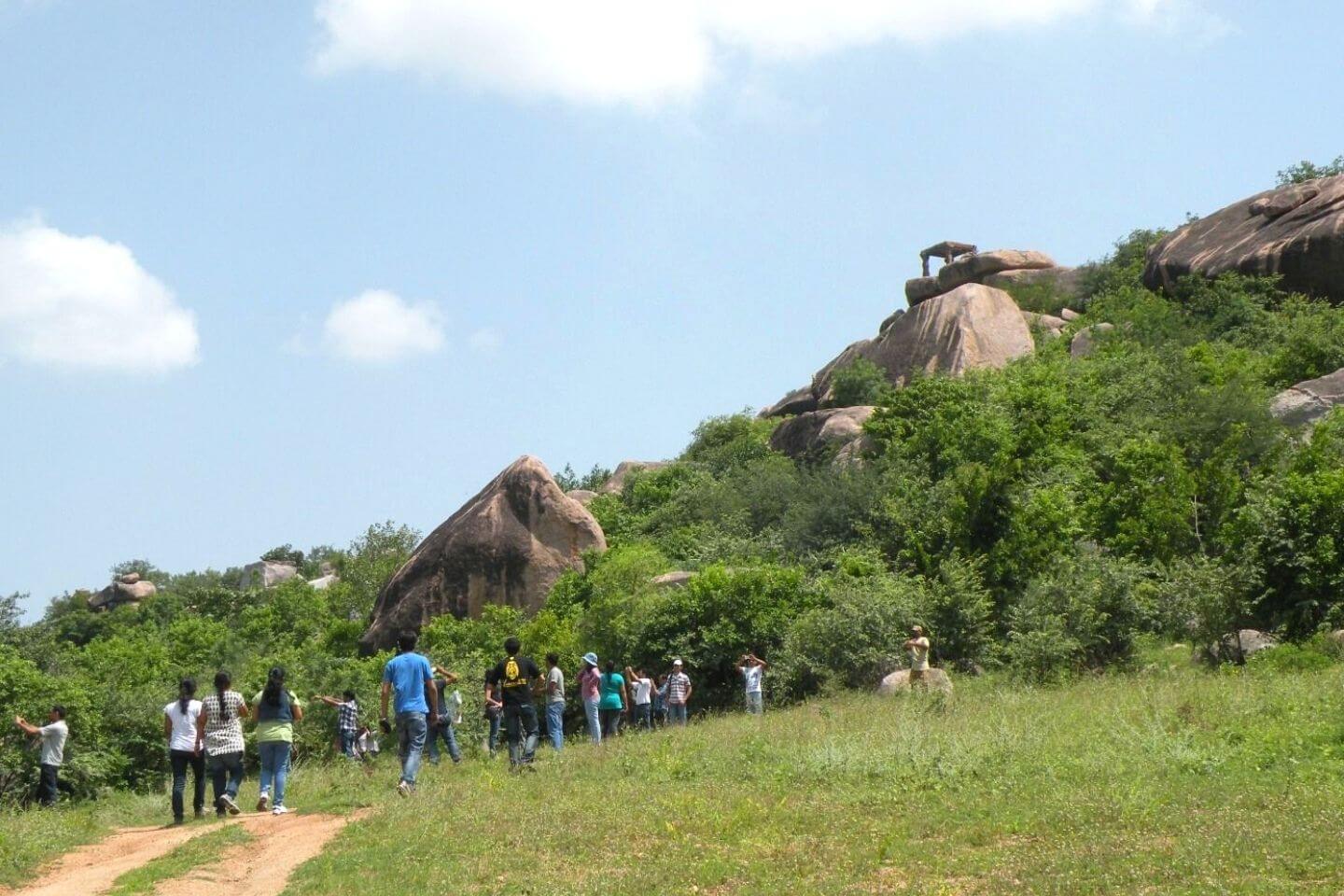 (courtesy: sampics)
Built in 14th century AD byRecherla Nayaka King Anapotanayaka, Rachakonda Fort is not to be missed if you are planning to explore tourist attractions around Hyderabad. This historic fort not only impresses tourists with its majestic stone structure but also with nearby rock formations, some of which are said to be more than 2.5 million years old. In addition to the enviable view of the surrounding area, the enthralling trek to the fort makes it an ideal picnic option for adventure lovers in Hyderabad. Rachakonda Fort is located in Rachakonda Village of Nalgonda district which is around 58 km away from Hyderabad.
Yadagirigutta / Yadadri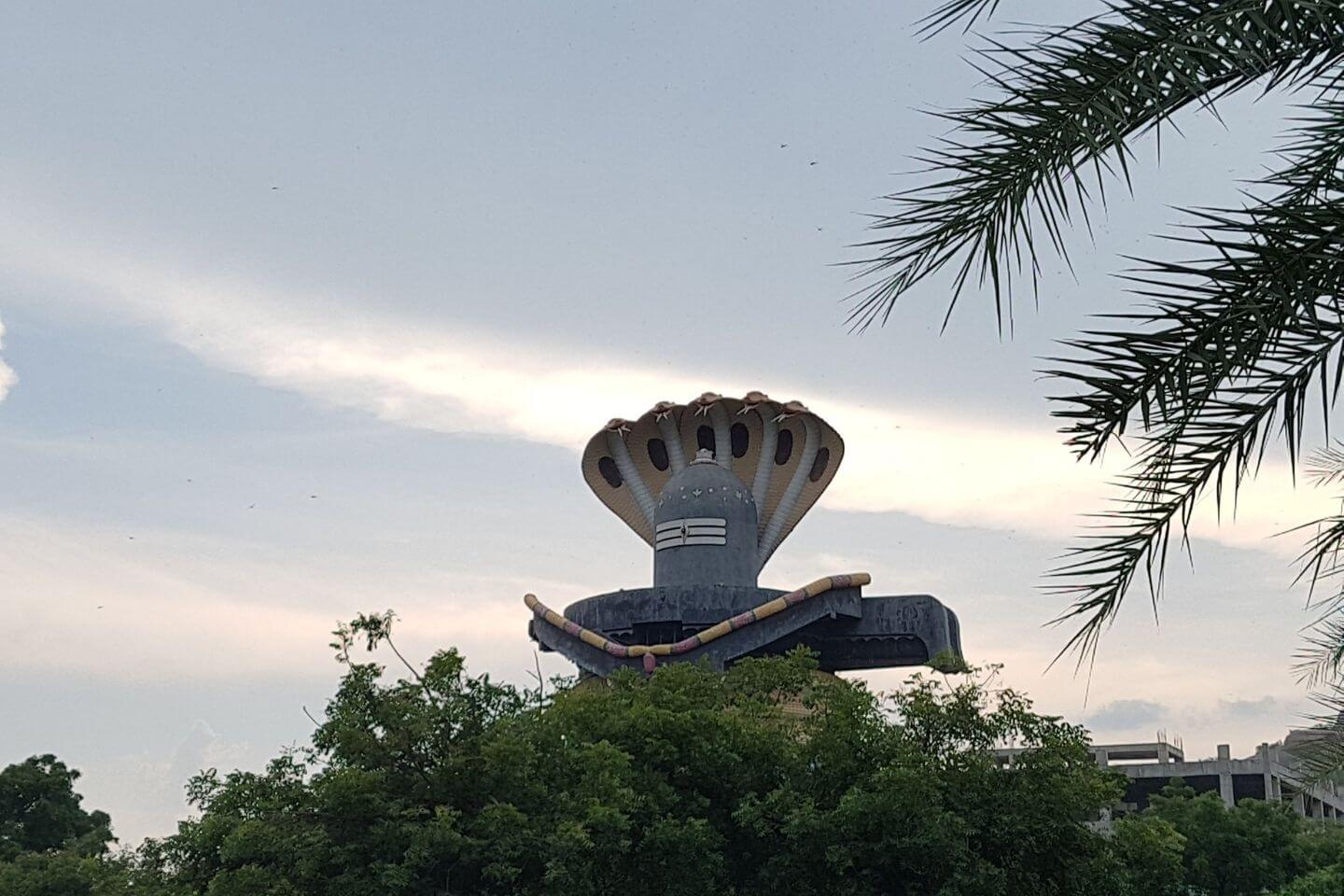 (courtesy: saiaditya)
A popular religious site Yadagirigutta is also an integral part of every discussion about picnic spots within 100 km from Hyderabad. Along with the temple of Sri Lakshminarasimha Swamy which is visited by a large number of devotees all around the year, this hillock also offers an impressive view. It tops the list of temples to visit near Hyderabad. The distance from Hyderabad to Yadagirigutta is around 63.5 km, which can be covered in less than 2 hours. So, you can plan a quick day out with friends or with family. You can also reach Yadagirigutta via regular trains that run from Hyderabad and Secunderabad.
Ananthagiri Hills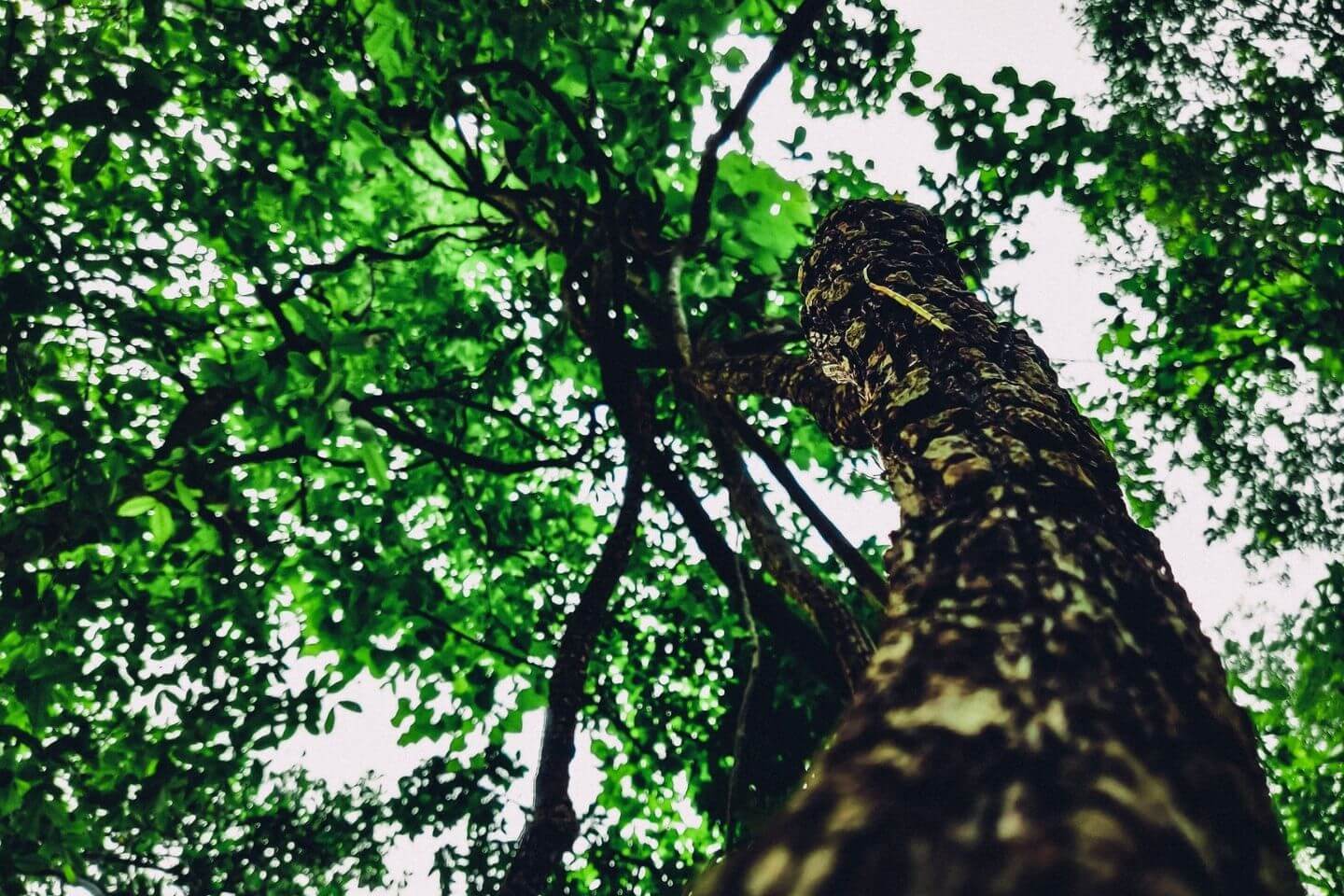 (courtesy: vikas_minz)
No one can miss Ananthagiri Hills if they are thinking about picnic spots near Hyderabad. Best suited for a day trip from Hyderabad, this place promises a few hours of complete tranquillity amid fresh air and dense greenery. This picturesque hill station near Hyderabad also has a few exciting trails for trekking lovers to explore. Another place to visit here is the Anantha Padmanabha Swamy Temple. Located in Vikarabad, it is around 82 km away from Hyderabad city.
Medak Fort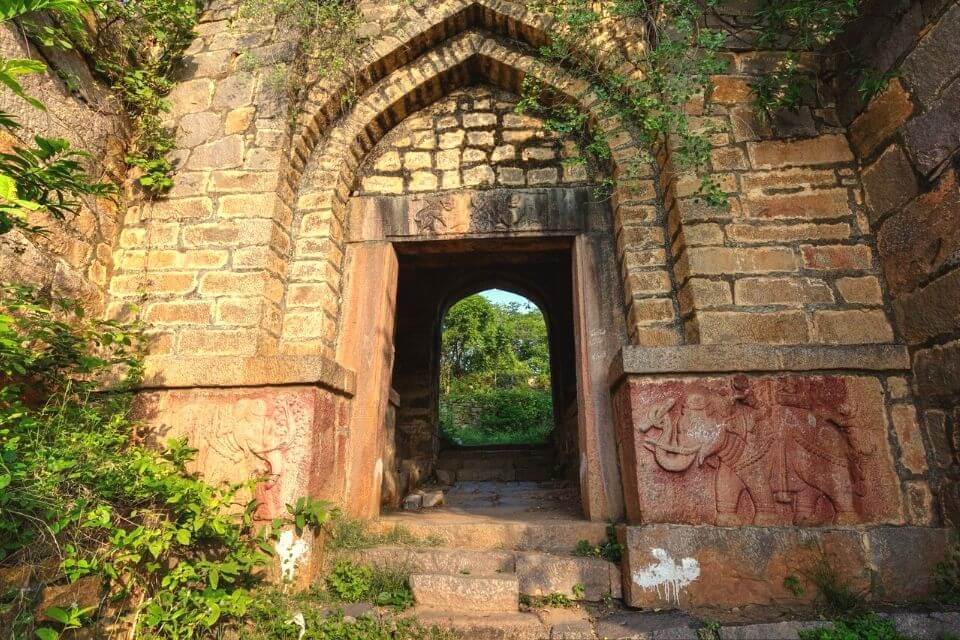 (courtesy: arpag)
If you are looking for a weekend getaway within 100 km from Hyderabad then plan a day tour to Medak Fort. Built by the Kakatiya Kings, this majestic fort is worth visiting for its historical as well as architectural relevance. Located in Medak district, this fort stands atop a hill and a prominent picnic spot near Hyderabad. Trekking up to the fort presents an exciting break from the stagnation of our modern lifestyle. Once at the top you can have a relaxed picnic with your loved ones while enjoying the scenic view from the fort. It is about 96.8 km away from Hyderabad city.
Singur Dam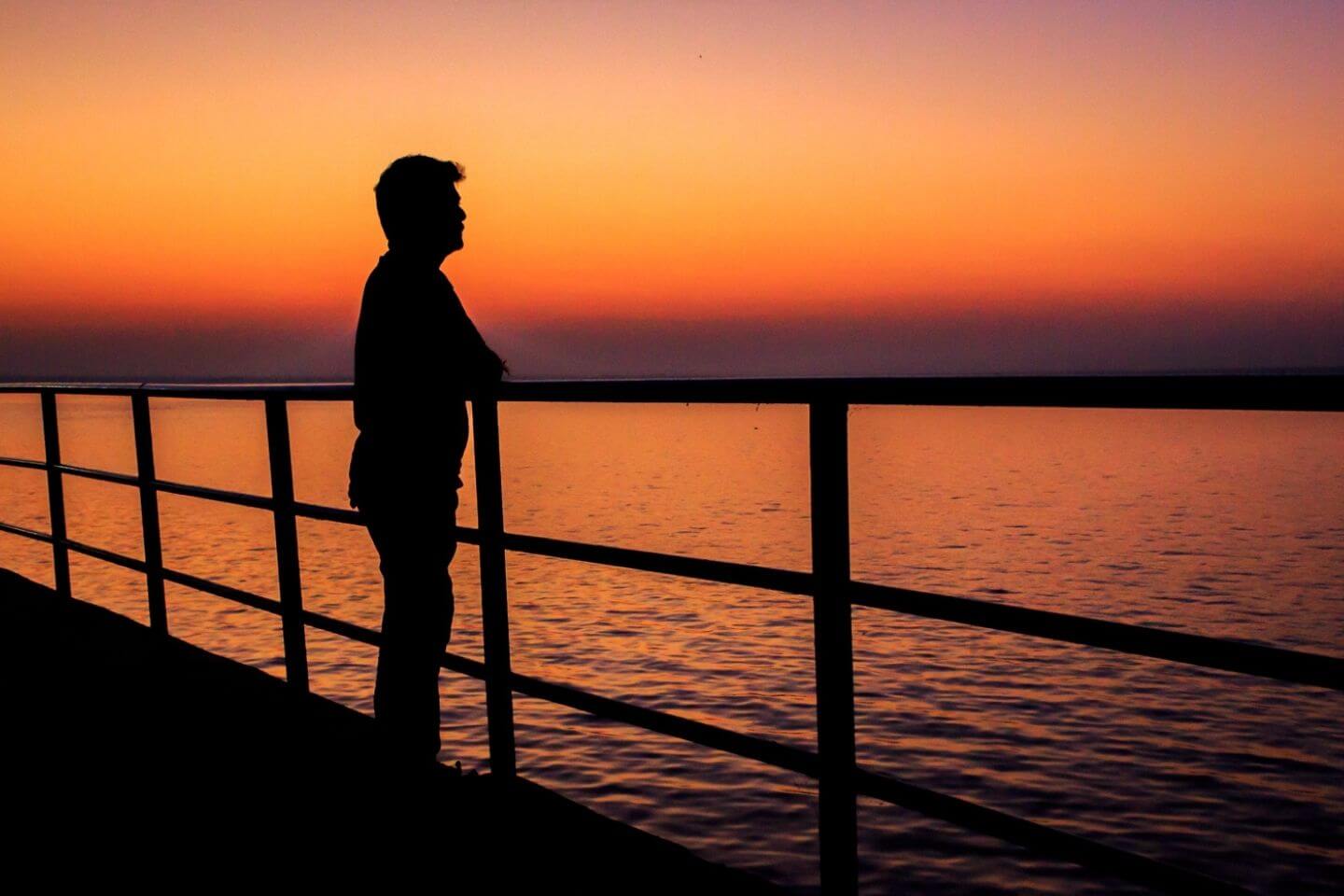 (courtesy: vamsichennupalli)
Built on the River Manjira, the impressive Singur Damis the major source of drinking water. It is also home to more than 100 crocodiles. In addition to admiring the mesmerising scenic beauty and the rich greenery, one can also opt for activities like boating here. Located in Singooru Village near Sangareddy District, Singur Dam is about 98 km away from Hyderabad. It also tops the list of Dams to visit near Hyderabad. If interested tourists can extend their picnic into a night stay at the Haritha Lake View Resort located at Singur.
Pillalamarri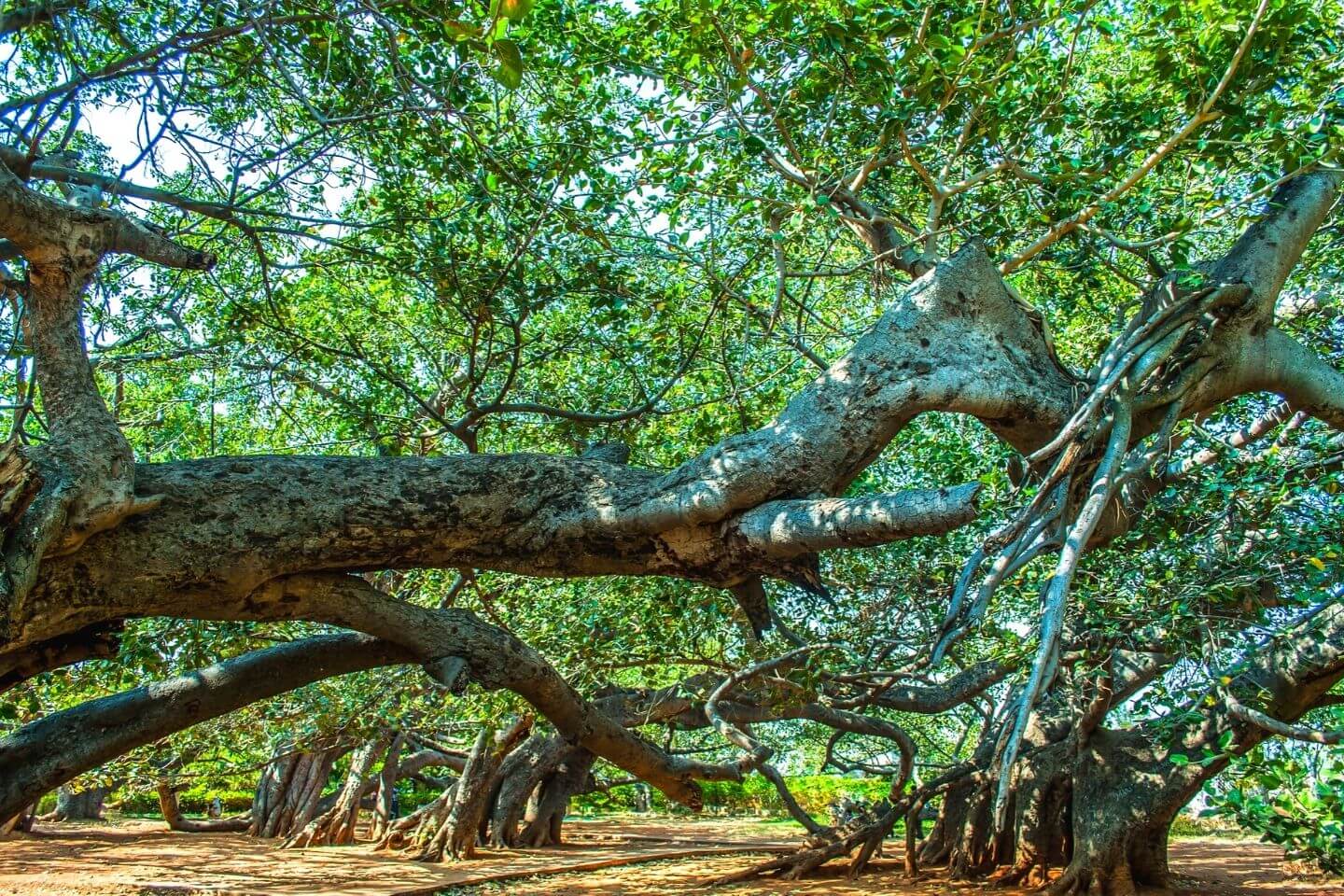 (courtesy: subashbgk)
Spread over an area of 4 acres, Pillalamarri Banyan tree is a unique picnic spot. It is more than 8000 years old. An excellent example of nature's splendour, Pillalamarri Banyan Tree provides shed to hundreds of visitors at the same time. A small zoo, bird park, science museum are a few more reasons to visit Pillalamari. An ancient Shiva Temple which has been relocated from Srisailam is also worth exploring. Situated in Mahbubnagar district, it is at a distance of 100 km from Hyderabad.
Bhongir Fort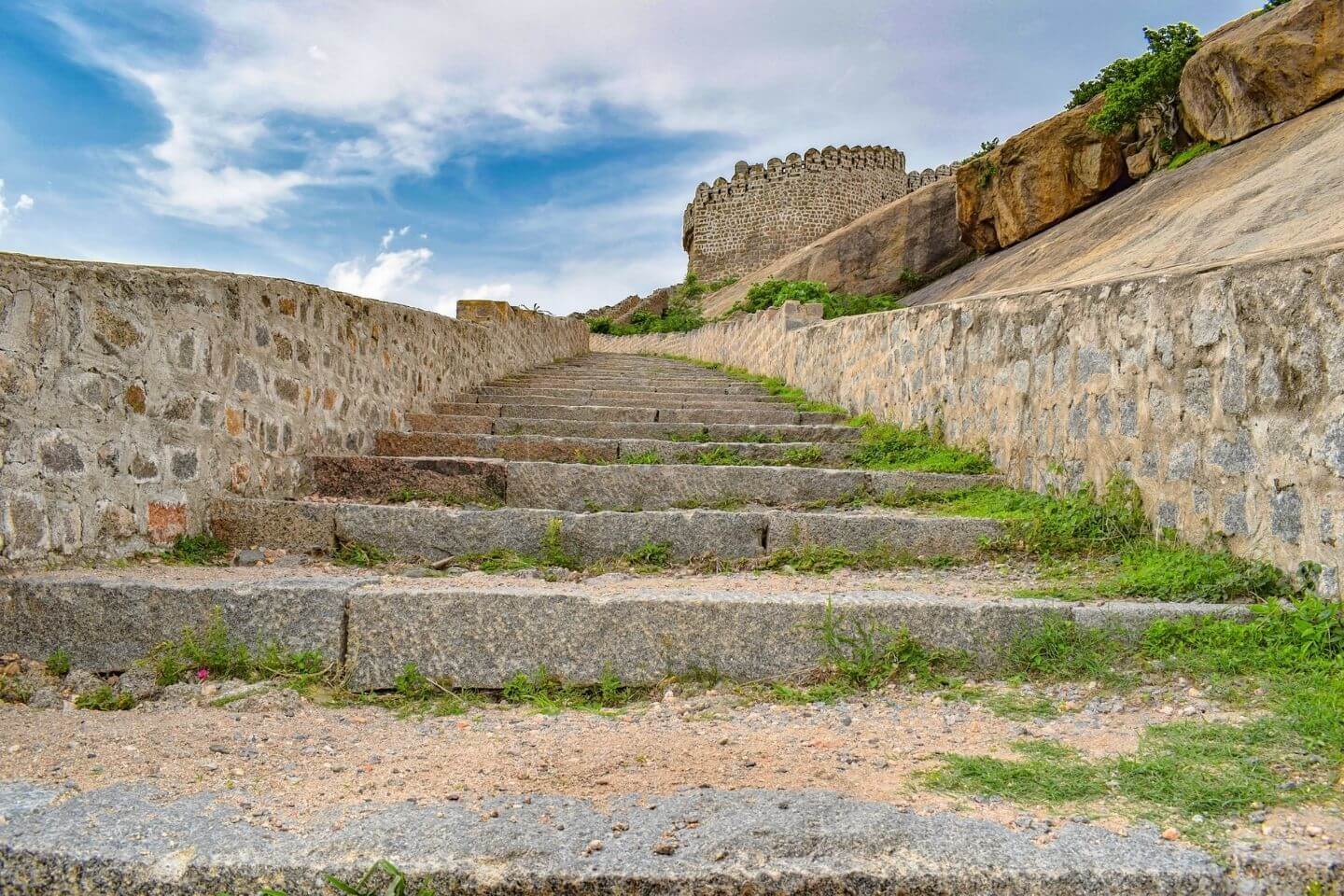 (courtesy: aniketmane)
Built in the 10th century, Bhongir Fort is another picnic spot near Hyderabad that is worth exploring, especially if you are an architecture enthusiast. With a rich heritage and an impressive structure, Bhongir Fort guarantees a memorable time. Located on the top of a massive monolith rock, it presents an exquisite view as well. It is a must heritage place to visit in Hyderabad. The trek up to the fort adds a touch of adventure to the picnic. It is situated in Yadadri Bhuvanagiri district and is at a distance of around 102 km from Hyderabad.
Pocharam Wildlife Sanctuary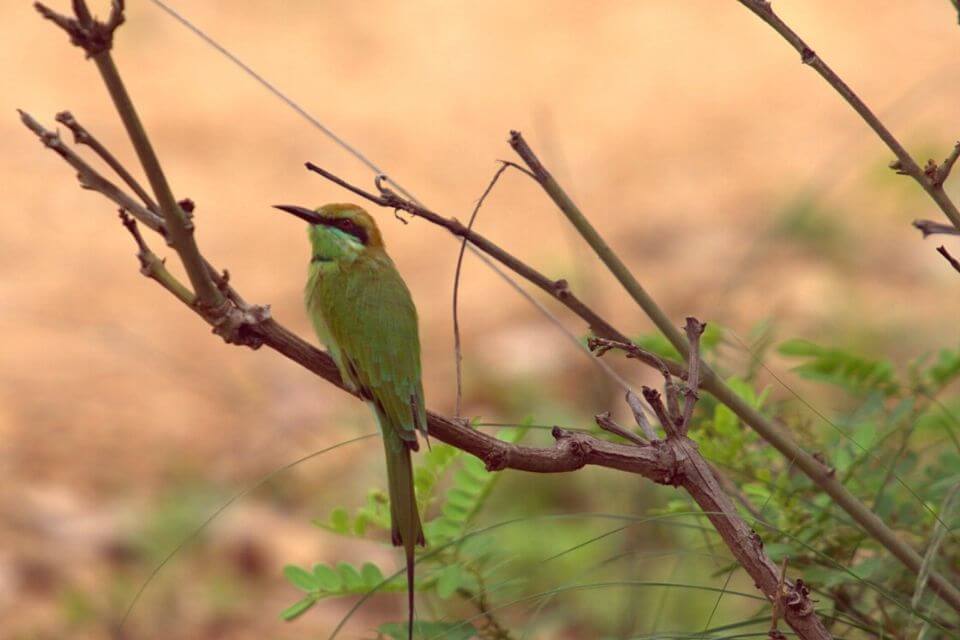 (courtesy: joydeep)
What can be better than spending a day with splendid flora and varied fauna? Pocharam Wildlife Sanctuary is the best picnic spot to visit if you are seeking some time away from the hustle bustle of city life. From Leopard, Sloth Bear to four horned Antelope, from Bar-Headed Goose to Open Billed Stork, an extensive range of birds, reptiles and animals can be spotted in this sanctuary. Adventurous trekking routes make the visit even more interesting. The distance from Hyderabad to Pocharam Wildlife Sanctuary is 120 km.
Warangal Fort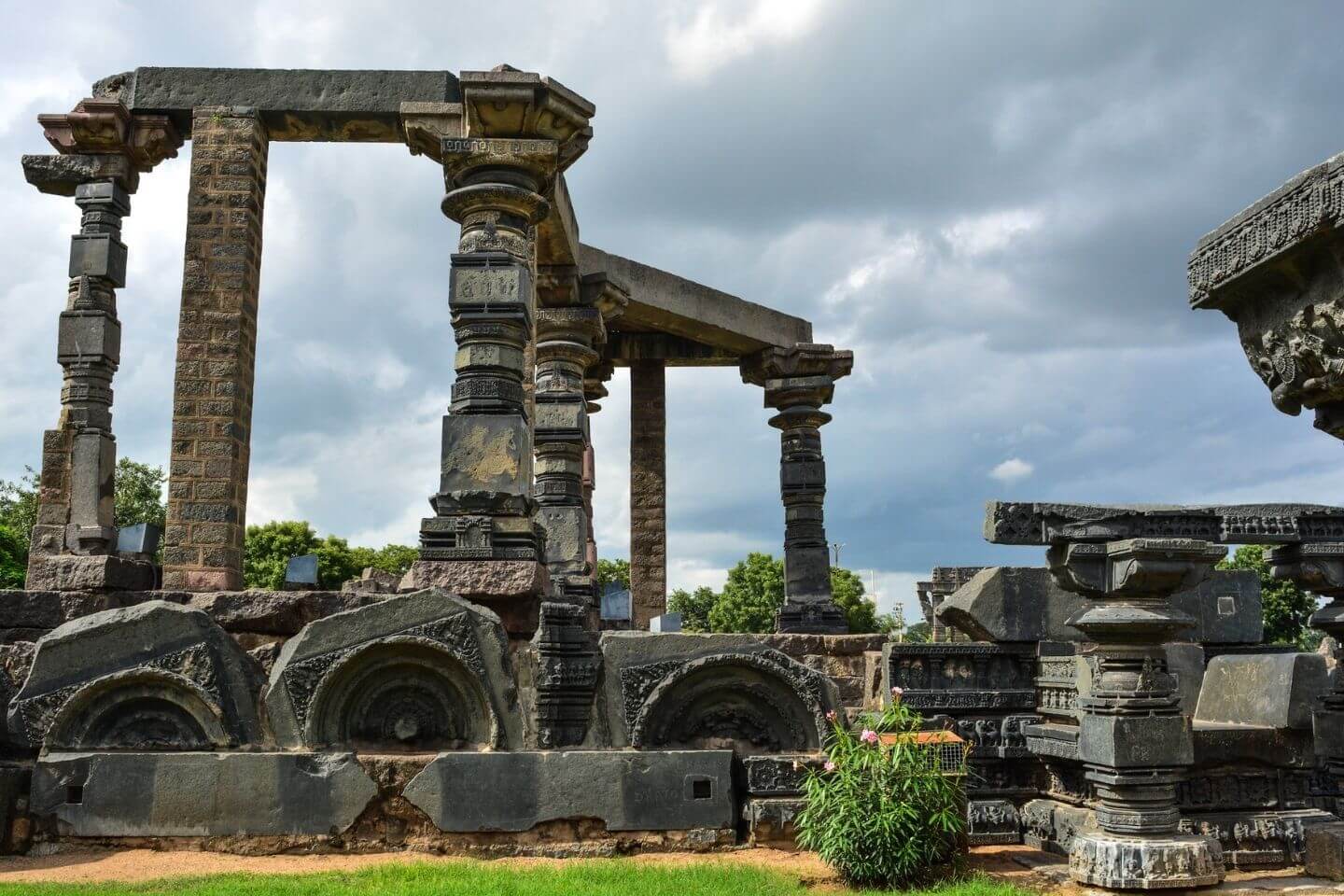 (courtesy: sudheernunna)
An integral part of Telangana Heritage, Warangal Fort is one among the common picnic places near Hyderabad. Built in the 13th century by King Ganapati Devaof Kakatiya Dynasty, Warangal Fort is known for its impressive architectural style and scenic beauty. Spread over an area of 19 km between Warangal and Hanamkonda, this fort is ideal to visit with family and children. It is located 149 km away from Hyderabad and is easily accessible by road.
Nagarjuna Sagar Dam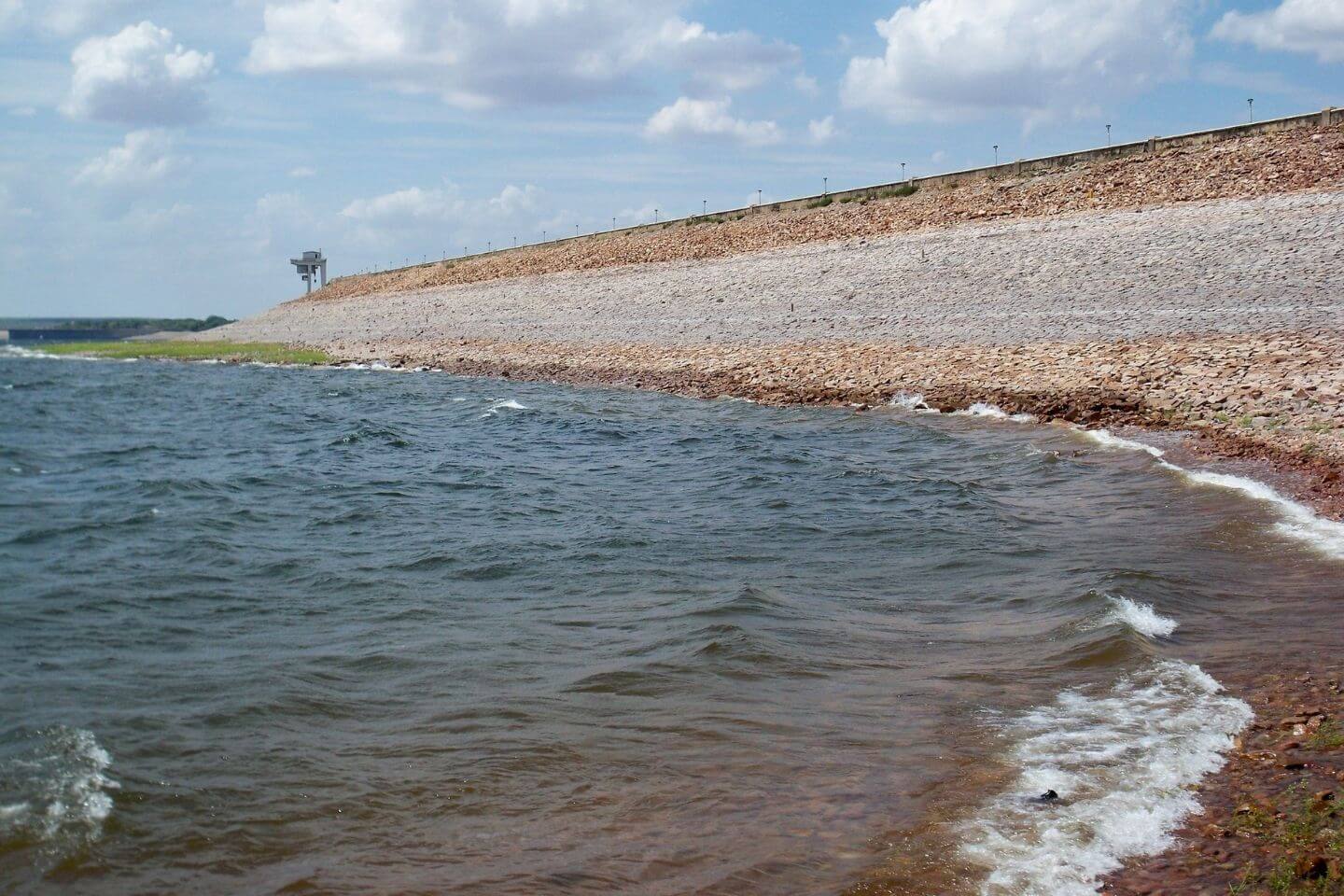 (courtesy: sarvanana)
Another picnic spot to visit within 200 km from Hyderabad is the famous Nagarjuna Sagar Dam. Constructed on the River Krishna, this dam is sure to allure you with its structural beauty. The force of flowing waters along with the thick greenery around sets it apart from other picnic spots. Boating at the dam and a visit to the Nagarjuna Sagar Wildlife Sanctuary and Nagarjunakonda will also make your day tour memorable. The distance between Hyderabad and Nagarjuna Sagar Dam is around 154 km.
Ethipothala Waterfall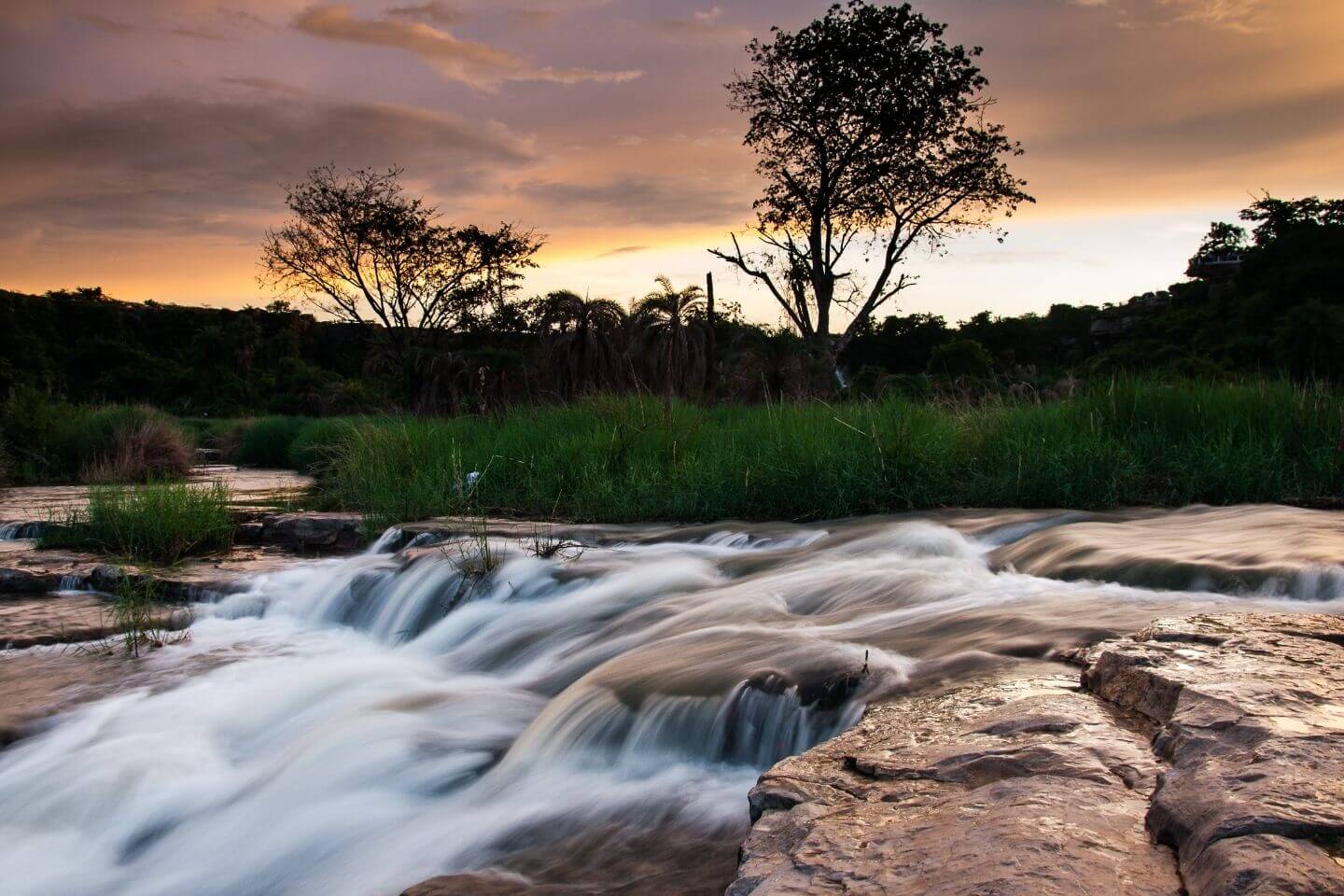 If you are thinking of a scenic picnic spot to visit with family then plan a day trip to Ethipothala Waterfall. This waterfall is the result of three mountain streams, namely Nakka Vagu, Tummala Vagu and Chandravanka Vagu. Falling from a height of around 70 feet, this waterfall near Hyderabad strikes every visitor with its surreal beauty. At a distance of 167 km, it is undeniably one of the popular picnic places to visit within 200 km from Hyderabad.
Mallela Theertham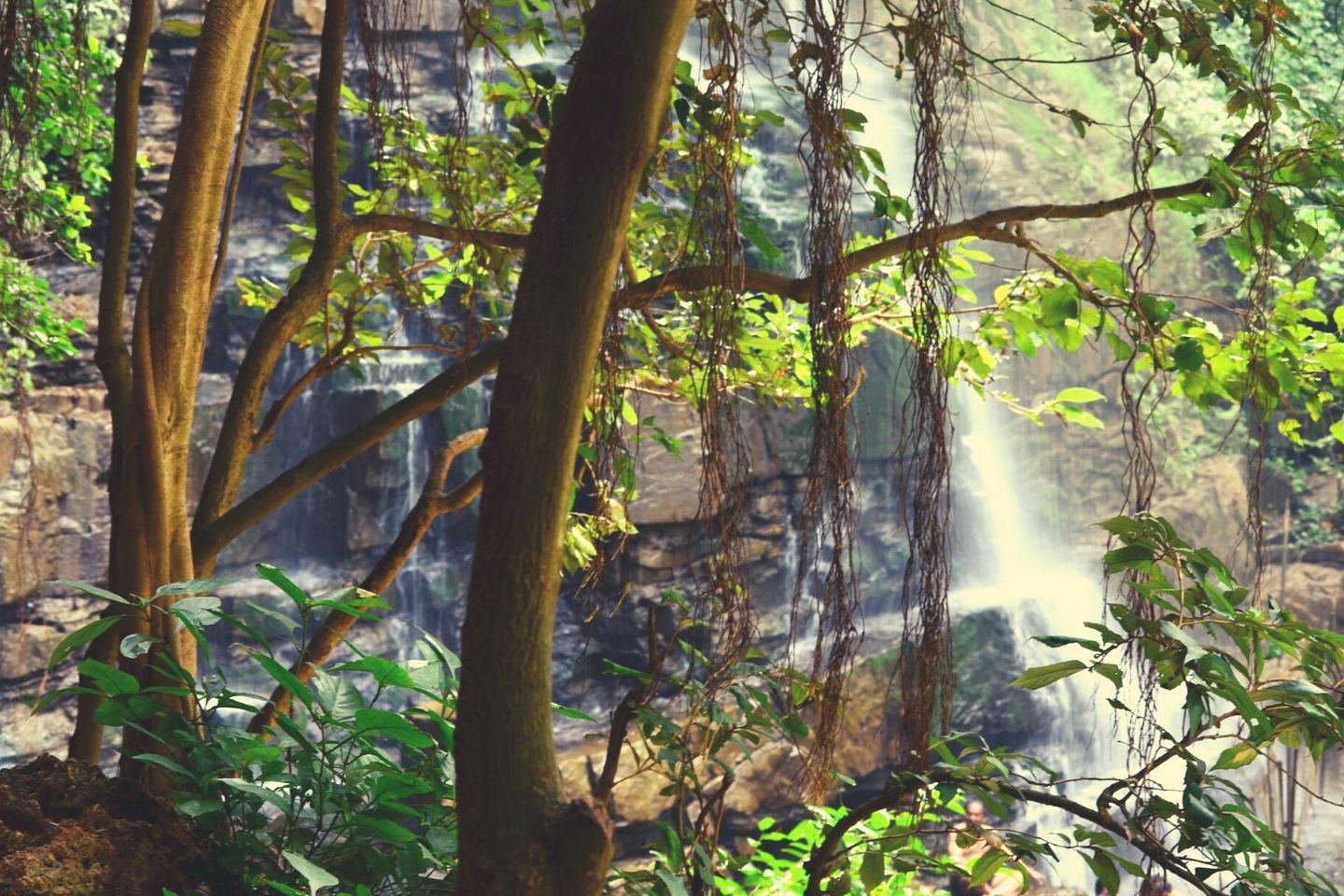 (courtesy: vasishtab)
In the midst of Nallamala Forest, Mallela Theertham waterfalls present a refreshing setting to have a peaceful day trip. One can also access the water pool at the bottom through the steps. It is around 177 km away from Hyderabad and can be visited with family or friends for a quick break into nature.