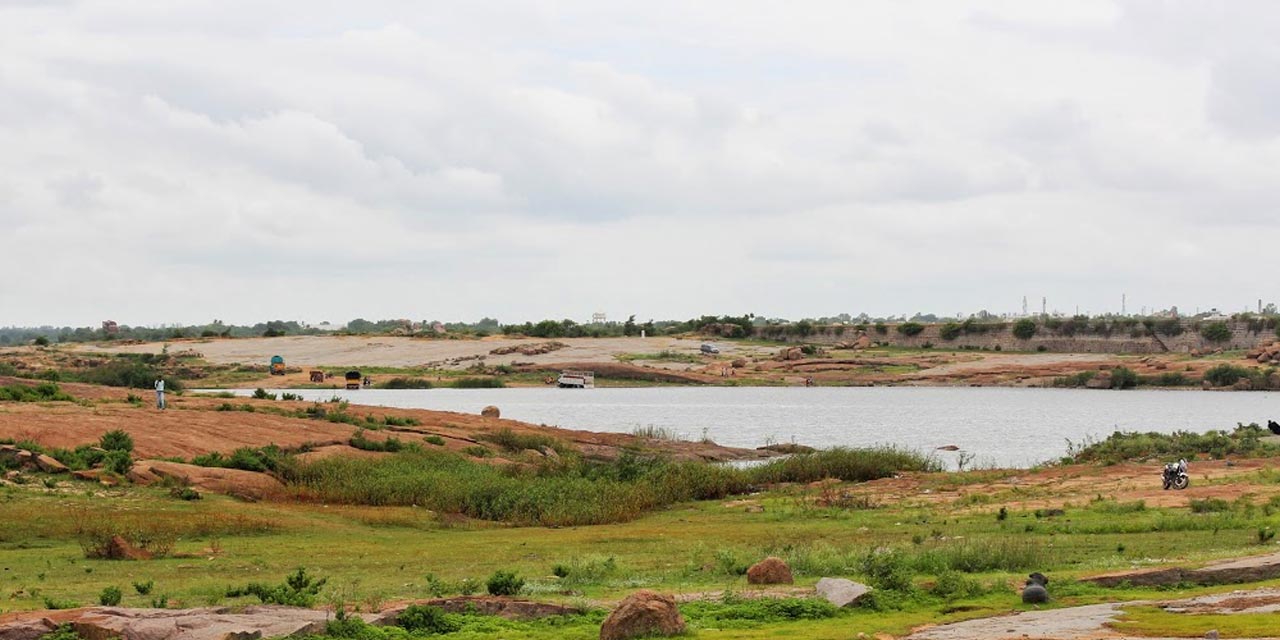 Shamirpet Lake Hyderabad Entry Fee
No Entry Free

Shamirpet Lake Hyderabad Phone
N/A
---
Rating:

|
4.3
stars, out of
5
stars
Based on total
76

reviews
Shamirpet Lake Hyderabad Address: Moinabad, Ranga Reddy District, Chilkur, Hyderabad, Telangana, 500075, India
---
Located at a distance of 27 km from Secunderabad, Shamirpet Lake is another beautiful lake adorning the city of Hyderabad. It is an artificial lake, which was built during the Nizam's time, presenting a glimpse of past which has been blend with the present; reflecting a beautiful of history with modernity, where its importance ceases to fade away. It is a man-made lake, which was dug more than 50 years ago for the purpose of serving water needs of the areas around. It was dug by the then Jagirdar of Shamirpet area.
This lake is also called a 'Pedda Cheruvu', which means big lake in the local Telugu language. Shamirpet lake serves as a popular picnic spot for families to come and sit around for a few hours. There are not enough facilities of eateries, so it is advisable to bring your own food with yourself. Offering a captivating scenic beauty, this lake is unlike other tourist attractions in Hyderabad. More than being overcrowded with modern facilities, here you will find more space for nature; vast lush greenery, calm water body and a wide variety of birds around.
Although, when compared to other lakes like Hussain Sagar Lake on the Necklace Road, you might not find much information on Shamirpet lake, it is an ideal place for everyone to go and spend a few moments amid the refreshing greenery and serenity of calm surroundings.
There have been many measures taken by the government to develop this place into one of the tourist attractions in Hyderabad. There are accommodation facilities as well. Tourist Department offers cottages for stay. There is also a restaurant, serving mouth watering dishes to its visitors. If interested, one can book the cottages in advance in the office located at Saifabad.
Another popular sightseeing place that is worth visiting is the Shamirpet Deer Park, often called as Jawahar Deer Park. Spread over an area of 80 acres, this park boasts of an extensive number of deer along with wide a variety of birds and snakes. As the opening timings of deer park is from 9 am to 5 pm, visitors can visit the lake for a relaxed evening after their tour to the park.
Image Gallery of Shamirpet Lake, Hyderabad
Location Map for Shamirpet Lake Hyderabad