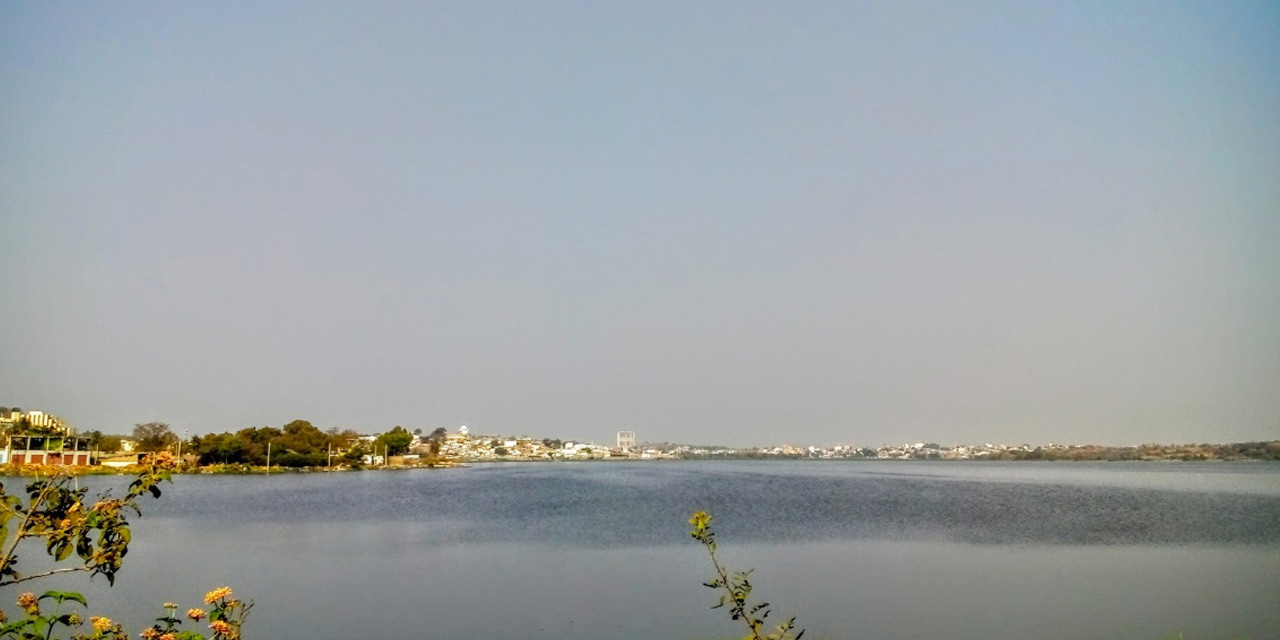 Mir Alam Tank Entry Fee
Entry Fee: No entry fee

Mir Alam Tank Hyderabad Phone
N/A
---
Rating:

|
3.3
/
5
stars
Based on total
63

reviews
Mir Alam Tank Address: Adjacent to Nehru Zoological Park, Bahadurpura,, Hyderabad, Telangana, 500264, India
---
Located quite near to the Nehru Zoological Park, Mir Alam Tank of Hyderabad is the part of the park. Although currently unfit for human consumption, Mil Alam Tank used to be one of the primarily water source for the people of Hyderabad for the purpose of consumption and agriculture.
Mir Alam Tank was built during the reign of Mir Akbar Ali Khan Sikander Jah Asif Jah III, who was the third Nizam king. It was named after Mir Alam Bahadur, the then Prime minister of Hyderabad, who laid the foundation to built the Mir Alam tank. The construction was started in the year of 1804. It was completed in two years and was opened to the public in 1806. It was constructed by a French engineer. According to some, the Frenchman was Michel Joachim Marie Raymond who had laid out the plans. Raymond Tomb, which is another tourist attraction of Hyderabad is said to be dedicated to him.
Once a prominent landmarks of Hyderabad, Mir Alam tank was not just known as the water source but as a marvellous example of engineering with 21 semi circular arches over an area of approximately 1 mile. There is an inscription on the tank as well, which says "In the name of God it flows and thank God it flows and thank God it glides along, 1221 A.H". The site of these majestic arches allures every visitor. Along with it, the greenery around this place also captivates many. Lush greenery at Mir Alam tank makes it an ideal location to visit if you are looking for a respite from concrete jungles of the city.
One of the popular activities for the Mir Alam tank visitors is the option of boating on this serene lake. Visitors can choose from different kinds of boats depending on the kind of ride they are looking for. There are speed boats, steering boats along with mechanized boats. For boating, one has to enter through the Nehru Zoological Park . Many visitors can be seen enjoying the caresses of refreshing breeze, soothing calmness of the water, and a pleasing view of the greenery around. Boating here is an experience in itself. As Mir Alam Tank is adjacent to the zoological park, it is an ideal place for nature lovers. One can club visit to both the places together, a visit to the zoological park can be followed by a refreshing boat ride at the Mir Alam Tank lake. It is also an apt place for birdwatchers as many migratory birds can be seen here.
Image Gallery of Mir Alam Tank Hyderabad
You can visit this place on all day of the weeks. The opening time of Mil Alam Tank is from 10 am to 6 pm. There is also a restaurant here, which is operated by the Telangana tourism Department. To reach Mir Alam tank, one can take a local train to Hyderabad Railway station, from where it is about 20 minutes away. Hyderabad Central bus stand is at a distance of 30 minutes from here.
Reviews of Mir Alam Tank Hyderabad
---