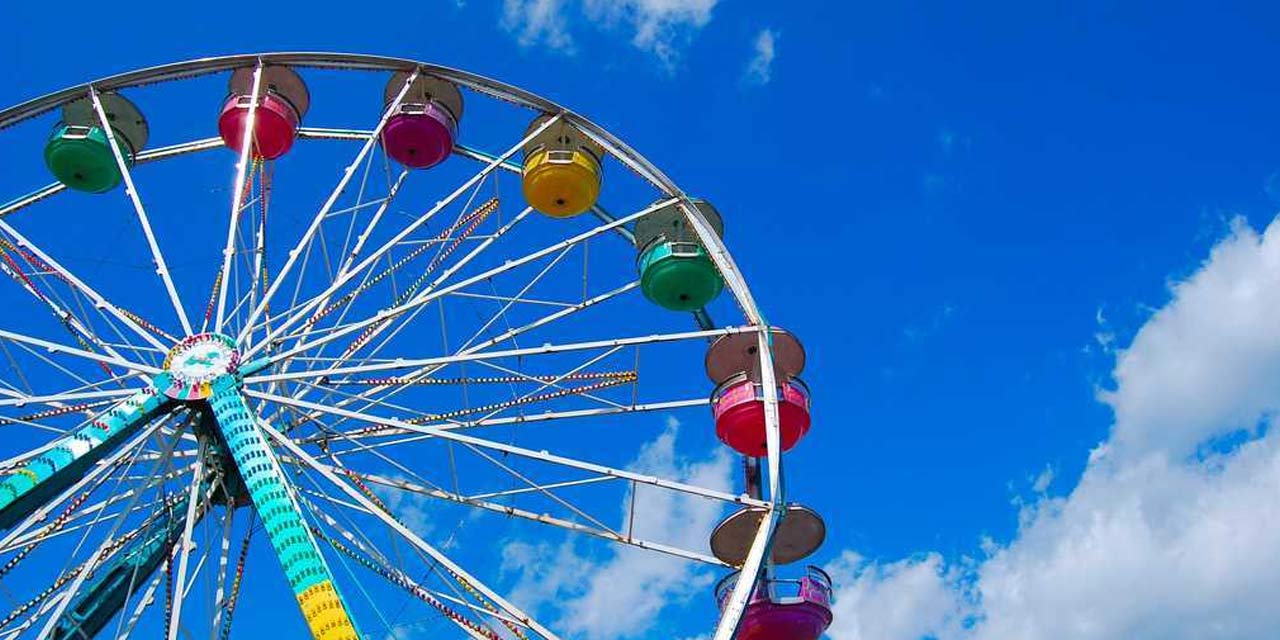 Elles World Hyderabad Entry Fee
Adults 65/- per person
Children 50 /- per person (Only for Kids)
Elles World Hyderabad Phone
N/A
---
Rating:

|
4.3
stars, out of
5
stars
Based on total
75

reviews
Elles World Hyderabad Address: Osman Sagar Road, Hyderabad, Telangana, 500075, India
---
Hyderabad is a city that knows how to have fun and the amusement parks in the city cater to this need of the city people well. On a good sunny day all you want to do is revel at an amusement and Water Park, zooming down on slides with your friends screaming in delight. Elles World in Hyderabad is just the place for you to do all this and much more. Though the city has several amusement parks, Elles World is one of the premier amusement parks of Hyderabad.
Rides at Elles World Hyderabad
The rides at Elles World are world-class and there is a ride for every age. If you are planning to go with family or with your bunch of friends, the park entertains everyone. The highlight of the park is the Ferris Wheel which has several gondolas attached to it in a circle. Every gondola unit can seat two people and the placement of every gondola is in such a way that each unit faces each other. The wheel moves in a counter-clockwise direction which is super exciting.
Mind Eraser roller coaster is another fun ride that has seats hanging from the rails and this roller coaster moves while your feet are dangling in the air, enough to make you scream your lungs out.
Water rides at Elles World Hyderabad
The water rides at Elles World Hyderabad are also quite fascinating and the cold water rushing from all sides while you slide away is a completely exhilarating experience. Two water slides that are placed side by side drop you into a pool where you can splash away or go back to try the slide again.
After a long and thrilling day at the amusement park, you can experience some excitement for your palate at the food court at Elles World which serves lip-smacking snacks.
Entry Fee and Timings of Elles World Hyderabad
The entry fee to visit Elles World is Rs. 65 for adults and Rs. 50 for children. Elles World is open from 11 am to 7 pm on all days of the week.
Location and How to Reach Elles World Hyderabad
Elles World is located at Gandipet which is 15 kilometers from Hyderabad city.
You can easily drive down to Elles World or take a private taxi from top car rental companies in Hyderabad. Hyderabad is well connected to all major cities of the country through regular flights and excellent train network. A good road network connects Hyderabad to close by cities like Bangalore, Mysore, Pune, and Mumbai through buses.
Places to visit near Elles World Hyderabad
Ocean Park, which is another amusement park, is close to Elles World. Mallanna Temple, Virbhadraswami Temple, and Narsingi Sridhar are some temples that are close to Elles World.
---
Visit us at Hyderabad Tourism to make the most of your holiday exploring the top tourist attractions of Hyderabad. Holidays DNA offers all-inclusive Hyderabad tour packages at competitive prices. Contact Us to know more.
Location Map for Elles World Hyderabad