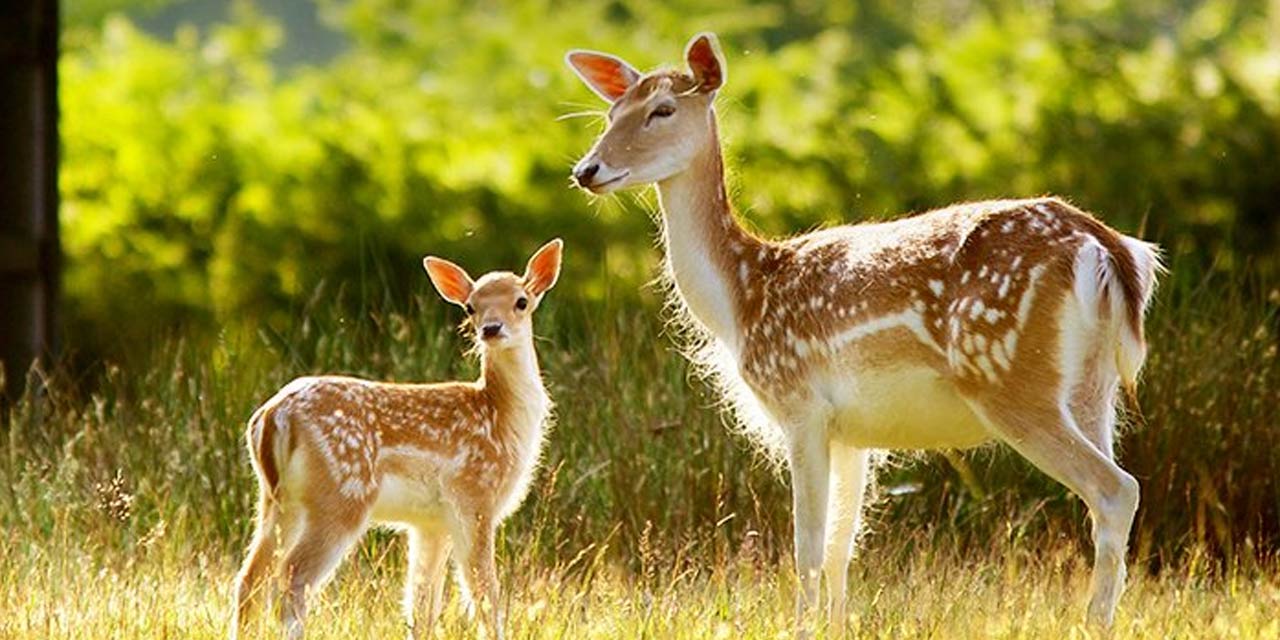 Mrugavani National Park Hyderabad Entry Fee
10/- per person

Mrugavani National Park Hyderabad Phone
N/A
---
Rating:

|
4.3
stars, out of
5
stars
Based on total
76

reviews
Mrugavani National Park Hyderabad Address: Moinabad, Ranga Reddy District, Chilkur, Hyderabad, Telangana, 500075, India
---
Located at Chilkur in Moinabad Mandal, Mrugavani National Park is at a distance of approximately 25 km from Hyderabad. Spread over an area of 850 acres, it is home a wide array of wild animals and flora. Its lush surroundings are bestowed with best of both fauna and flora.
Mrugavani National Park was announced as a wildlife sanctuary by the Indian Government in the year of 1994, with the motive of preserving nature and wildlife in an undisturbed way without much human intervention, creating a suitable habitat for the fauna and flora to flourish.
It is home to many different species of animals. Some of the common animals found here are Wild boars, black-naped hares, India vipers, foxes and many others. It also boasts of a rich avian fauna. Some of the birds that you can see at this wildlife sanctuary are peacocks, warblers, flower peckers, lapwings. With more than 100 varied species of birds, this is an ideal place for bird-watchers.
Mrugavani National Park showcases a strong Deccan formation as it is comprised of many rocky formations. Its flora is predominantly tropical with dry forest and grasslands. It is mostly covered with shrubs and herbs. Some of the trees that you can find here are Teak, Sandalwood, Bamboos, etc.
Image Gallery of Mrugavani National Park, Hyderabad
Mrugavani National Park, Hyderabad Opening & Closing Time, Holidays
Mrugavani National park timings are from 9 am to 5 pm. It is open on all days of the week. So you can plan your visit as per your suitability. Mrugavani National Park entry fee is minimal, making it accessible to everyone. It is only rs 5 per person for adults. There is a facility of safari ride at the park. The charges of safari are Rs 50 per person. At a time, safari can accommodate about 50 people.
If interested visitors can also plan their stay near Mrugavani National park. There are a few options to stay around Chilkur. There are options of tents, cottages as well as dormitories. Visitors also need not worry about food and drinks, as there are many small restaurants near to this park.
How to Reach Mrugavani National Park, Hyderabad
Reaching Mrugavani National park is not a difficult either, as it is well connected via road to Hyderabad. There are many direct buses from Hyderabad to here. It is on your way to Chilkur. Chilkur Balaji Temple, also known as Visa Balaji temple, is another popular attraction of Hyderabad that you visit on the same day. This temple is exceptional popular for being the only temple in India without a hundi.
Location Map for Mrugavani National Park Hyderabad