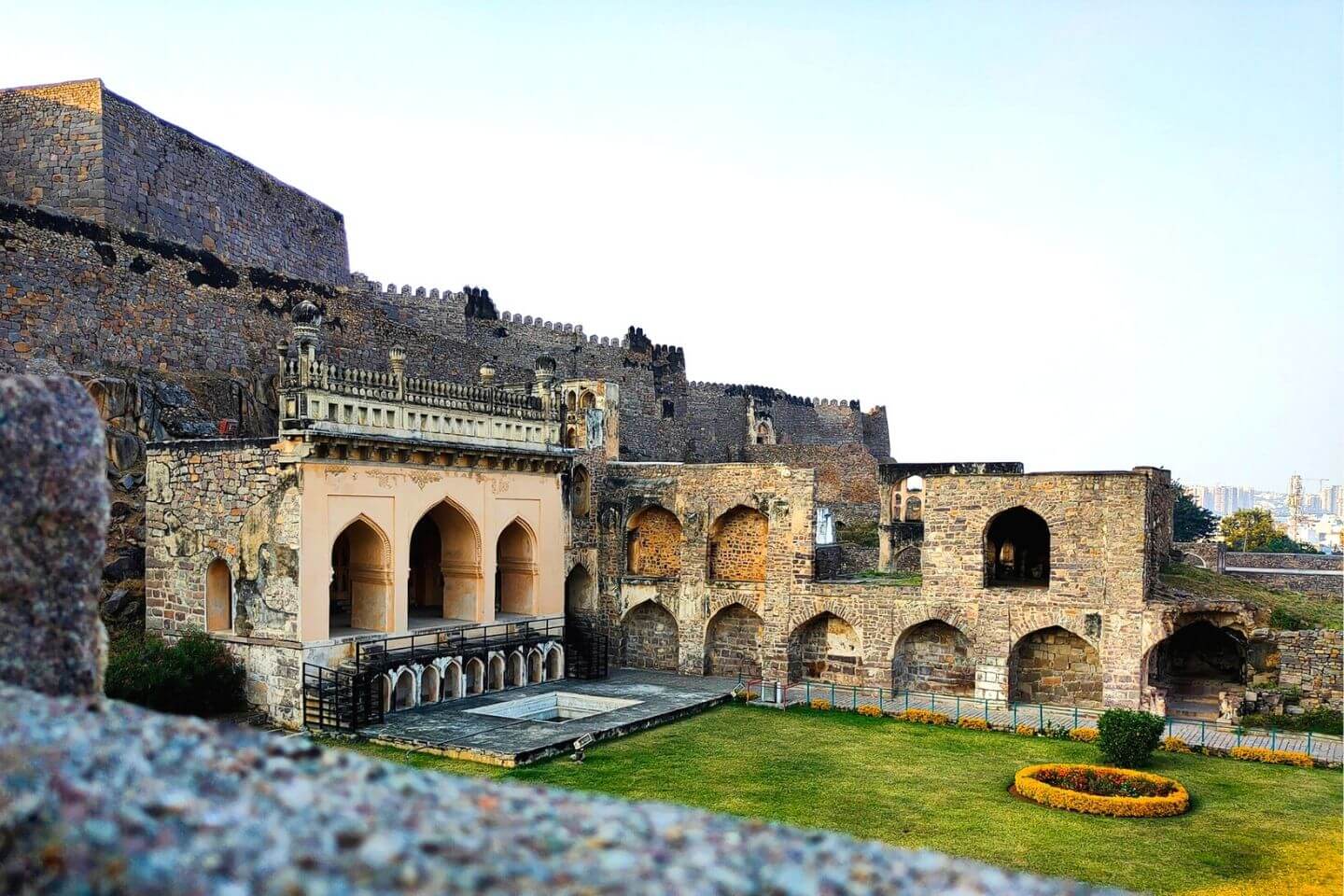 (courtesy: saisumith)
The city of Nizams, Hyderabad is the capital city of Telangana state in India. The city, along with advanced developments and facilities, still preserves its culture and tradition like nowhere else. The city of Hyderabad has great history which can still be seen in the lifestyle of people and various monuments glorifying the city.
With a history of 400 years, Hyderabad has witnessed various successions which resulted in traditions and cultures being mingled up and forming a unique mixed pattern of living. Various monuments and historical buildings as well as in the historical traditions and lifestyle followed by the people present a glimpse of Hyderabad history.
With a name which also has a history behind it, Hyderabad has history in its each and every aspect. Founded in the year of 1591, Mohammed Quli Qutub Shah who was the fifth sultan of Qutb Shahi dynasty, the name of the city is after Bhagyamati who later became Hyder Mahal as the wife of Quli Qutub Shah. Earlier the city was named as Bhagyanagar after Bhagyamati and was later changed to Hyderabad.
It was Quli Qutb Shah who seized the city from Bahamani kingdom in 1512 and later established the kingdom of Golconda. Qutb Shahis ruled the Decan for almost 171 years which gave the place touch of Indo-Persian and Indo-Islamic culture and literature. Before this, the city of Hyderabad has been ruled by various other rulers as well.
It is said that this city was ruled by the Chalukya kingdom. It was during their time that Kakatiyas split off from them and created a new kingdom around Warangal. After this, the city came under the rule of Bahmani Sultanate, the Musunuri Nayaks, and the Vijayanagara Rayas. In the year of 1798, an alliance of military and political cooperation was signed between Nizam and the British. The name of the area Secunderabad also came after the then Nizam, Sikander Jah.
Various historical places such as Golconda Fort, Charminar, tombs of the legendary Qutb Shahi kings, Chowmahalla Palace, Taramati Baradari along with museums like Salar Jung Museum and Telangana State Archaeological Museum take tourists back to Hyderabad history.