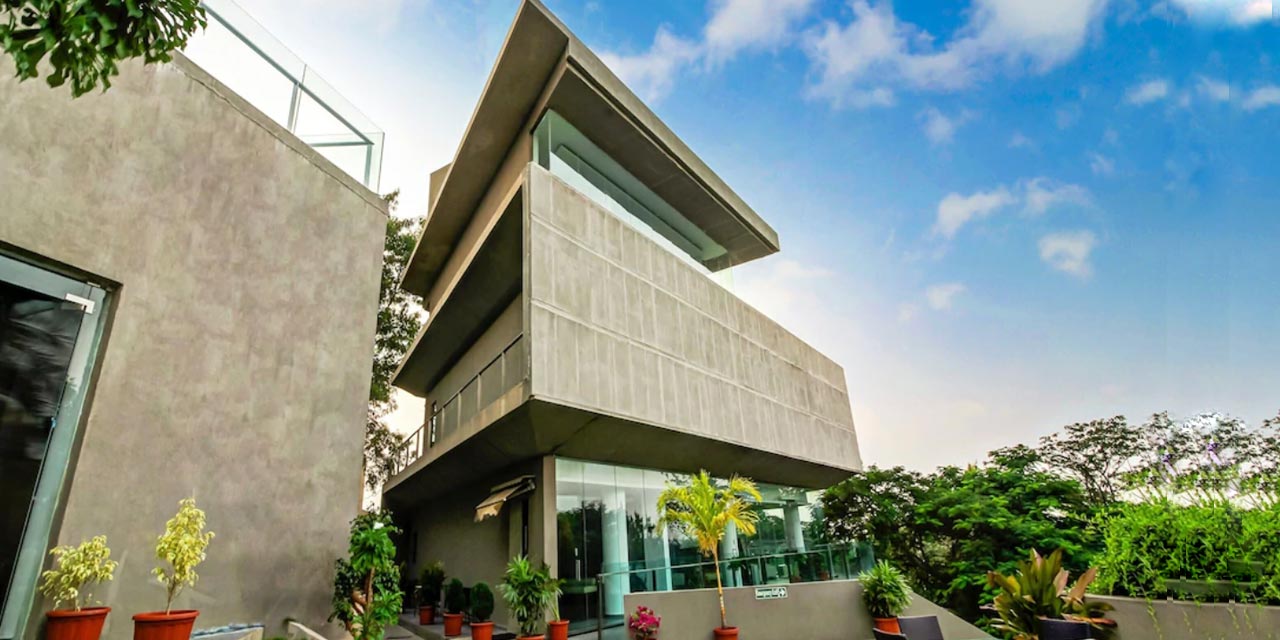 Darling Cave Resort Hyderabad Entry Fee
Packages starts from 4,000/-
Packages starts from 20,000/- for villa
Darling Cave Resort Hyderabad Phone
---
Rating:

|
4.2
stars, out of
5
stars
Based on total
66

reviews
Darling Cave Resort Hyderabad Address: Muraharipalli Village, Near Genome Valley, Medchal Mandal, Hyderabad, Telangana, 500078, India
---
Hyderabad stands apart in terms of tourism, providing each visitor with a unique experience. From it being a historically rich city to it being one of the most advanced ones in the country, Hyderabad offers something for everyone, all the while dishing up the famous Hyderabadi Biryani. In this essence, Darling Cave Resort brings forth an amalgamation of things best about Hyderabad, making it an ideal getaway from the chaos of the city. The resort is perfect for romantic getaways, family vacations, corporate events, birthday parties, etc.
Architecture at Darling Cave Resort
What makes Darling Cave Resort unique from the many others in Hyderabad, is its modern, artistic look it inhabits surrounded by natural, rustic elements that add colour and life to the resort. Asymmetric architecture with the name of the resort welcomes you on arrival to the premises, followed by another asymmetrical building that houses the main reception area of the resort.
Gigantic boulders of the Deccan Plateau piled on top of one another, introduces you to the rustic nature of the resort. The interiors are mainly dimly lit and majorly made of wooden planks along the walls and the floors.
Amidst tall trees are sitting areas within the resort where you can find yourself spending time and relaxing. Spread across sixty-thousand square feet in the Genome Valley Shamir, the resort is one of the best getaways.
Things to Do at Darling Cave Resort
In an attempt to provide you with one of the best vacations you can dream of, Darling Cave Resort gives you ample activities to keep you engaged. These include:
1. Swimming Pool, Jacuzzi: The swimming pool is made available to guests at Darling Cave Resort all day long. You can have your legs dipped in the pool or float around in the water. The in-house jacuzzi provides you with warm bubble baths for ultimate body, muscle and soul relaxation.
2. Indoor and Outdoor Games: Vacations cease to be fun if there are no fun games to indulge in and friendly competitions with your friends and family. Some of the indoor games include table tennis, squash, carrom, chess while outdoor games offer you with cricket, basketball, tennis, sand volleyball, tug of war, badminton, jogging tracks and kids' zone.
3. Gazebos: Unwind the perfect way at the gazebo at Darling Cave Resort. This is an outdoor sitting area, amidst nature for small groups to meet, party or simply work in absolute solitude.
4. Restaurant: The reputation of Hyderabad's delectable cuisine is kept alive at Darling Cave's in-house 3-star restaurant. They even arrange for private dinners, candle-lit and under a starry sky for you and your better half.
5. Gymnasium: Darling Cave Resort has something for everyone, including fitness freaks. If you cannot bear going a day without working out, Darling Cave Resort has a well-equipped gymnasium in their resort with world-class facilities.
Darling Cave Resort Hyderabad Image Gallery
Rooms at Darling Cave Resort
The perfect vacation requires comfortable and luxurious accommodation for you to truly unwind. There is nothing like world-class hospitality ready to serve you as you find in Darling Cave Resort. The rooms available are:
Luxury Villas: Each of the villas provided to you at Darling Cave are of two significant estates of four bedrooms and three bedrooms each. These villas ooze with majestic, soothing and elegant interiors providing you with an ultimate peaceful haven to detox from the stress of your everyday life.
Deluxe Rooms: These rooms are perfectly equipped with facilities that you require for a comfortable, satisfying stay at Darling Cave Resorts. There are two broad categories of Deluxe Rooms at Darling Cave Resorts and these include Double Occupancy Rooms and Single Occupancy Rooms. These rooms are quite pocket-friendly.
Location and How to Reach Darling Cave Resort
Darling Cave Resort is located at Muraharipalli Village, Near Genome Valley, Medchal Mandal, Hyderabad, Telangana 500078. The best modes of transport to the resort are:
Train: The nearest railway station is Hyderabad Deccan Nampally Railway Station.
Bus: The nearest bus stop is Mahatma Gandhi Bus Station.
Cab or Car: You can book a cab or rental car from top car rental companies in Hyderabad and drive to the resort. There is parking on site.
Car on Hire: The hotel offers cars on booking for your transportation.
---
There are several places you can visit around Darling Cave Resort such as the Chacha Nehru Park, Kanakdurga Temple, Lakshana Art Gallery etc. Darling Cave Resort is one of the best holiday destinations you could ever dream of. It is surely going to leave you with meaningful memories.
To make the best of your trip we at Hyderabad Tourism, a division of Holidays DNA offer Hyderabad tour packages at pocket friendly prices. Book your tour with us and have a great time exploring all the must visit tourist attractions of Hyderabad. To know more details about the various packages, please fill the Contact Us form and we will get back to you.
Location Map for Darling Cave Resort Hyderabad