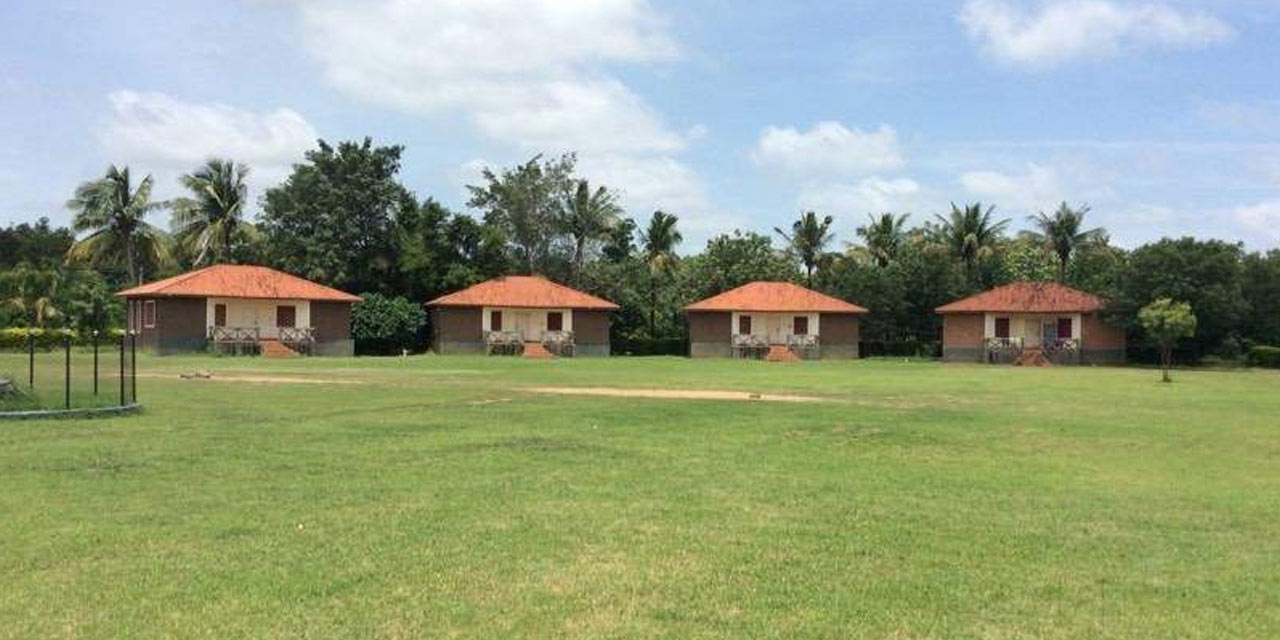 Alekhya Resort Hyderabad Entry Fee
550 per person
Alekhya Resort Hyderabad Phone
---
Rating:

|
4.3
stars, out of
5
stars
Based on total
74

reviews
Alekhya Resort Hyderabad Address: yenkapally village, moinabad mandal, R.R(Dist) , Telangana, 500075, India
---
Hyderabad is home to absolute wonders. It is the ideal place to get away for a complete, rejuvenating vacation. Alekhya Resorts in Hyderabad is one such destination that provides you with the finest services in hospitality.
Alekhya Resorts is the ultimate getaway from the humdrum of the cityscape, the monotony of life just to let your hair down. This resort offers you comfortable accommodation, endless activities to keep yourself entertained and delectable food.
Activities at Alekhya Resort Hyderabad
Alekhya Resort prides in the fact that they never leave their customer out of choice or bored for even a moment. Whether you are with your friends or family there are always ample things to do.
Alekhya Resorts is famed for providing the best of four prominent services. Average price for rooms per night is about Rs. 2,000 to Rs. 3,000. These include:
1. Accommodation
Alekhya Resort made their name with their highest quality in hospitality and tending to each and every customer and their demands. No matter what your budget may be, you need not worry, you have several choices. You can even pick out from a variety of rooms, including:
Single Room: Usually comes with a single bed, with enough storage and space to accommodate one person. If you are travelling solo or would like a room to yourself, this budget-friendly room is the best choice.
Double Room: Usually comes with a double bed, ideal for accommodating two people. If you request the resort staff, they may be able to arrange two single beds in the room instead. You are provided with enough storage or sitting area for the two of you.
Rooms with shared washrooms: If you are a family of four or a group of friends sharing more than one room, you could opt for rooms with shared washrooms. They are usually more pocket-friendly.
Private Rooms: Alekhya Resort is nothing short of a Pandora's box of good things! A lot of the time families and even groups of friends would prefer to share a room. The resort brings forth private rooms that can easily accommodate large groups up to seven people.
All of the rooms that are available provide basic amenities to all its customers. Each of these rooms have a television, a geyser, WiFi connection, personal parking facilities among others. Your stay will be worth your while!
2. Event Hosting
The lush green premises of Alekhya Resort offer a range of facilities for event organisation. If you have a corporate company hunting for a place to organise a conference, meeting or seminar at absolute pocket-friendly prices, you have come to the right place. They are especially known for the meticulous eye for details.
Beginning with exhibition halls that provide budding artists and geniuses to present their artistic talent to the world to conference halls for meetings and seminars, they have it all. The resort's rich décor of the venue is ideal for weddings, engagements and reception ceremonies. Imagine your special day under a blanket of stars, amidst serene nature.
3. Fun and Games
Alekhya Resort does not shy away from providing their customers with endless fun activities to keep them busy when they are done relaxing in their rooms. These include:
Outdoor Swimming Pool
Monster ClubHouse and Function Theatre
Mini Cricket Ground
Indoor and Outdoor Games
Convention Centre
4. Food
The ultimate vacation remains incomplete without delicious food in our stomachs. Alekhya Resort makes sure never to sacrifice on that section. Their in-house restaurant provides you with lip-smacking vegetarian and non-vegetarian dishes to quench your desire. They even have generous breakfast buffets that you need to order from beforehand, if you have a big group.
Image Gallery of Alekhya Resort Hyderabad
Location and How to Reach Alekhya Resort Hyderabad
Alekhya Resort is located at Yenkapally village, Moinabad Mandal, R.R(Dist), Telangana-500075. The resort is situated in a very convenient location making it easy to travel to and from.
The best mode of transport to the resort is by car. The resort is about twenty-seven kilometres from the Rajiv Gandhi International Airport. You can also book a private cab from top car rental companies in Hyderabad to reach the resort.
Places to visit near Alekhya Resort Hyderabad
Feeling an itch in your feet to go exploring around Yenkapally village? Some places to visit nearby are:
1. Mrugavani National Park: It is located about 5 kilometers away from Alekhya Resorts. A thrilling and exciting place to visit.
2. Escape Water Park: It is one of the biggest amusement parks in Hyderabad. Drop by for unlimited fun.
---
The city fills pleases eyes with breathtakingly beautiful architectures such as the Charminar, while flattering your taste buds with the world's most delicious biryani while tiring you out with the endless number of activities that they offer. To enjoy the best of Hyderabad, drop by at Alekhya Resorts.
To make the best of your city tour we at Hyderabad Tourism, a division of Holidays DNA offer Hyderabad tour packages at pocket friendly prices. Book your tour with us and have a great time exploring all the must visit tourist attractions of Hyderabad. To know more details about the various packages, please fill the Contact Us form and we will get back to you.
Location Map for Alekhya Resort Hyderabad