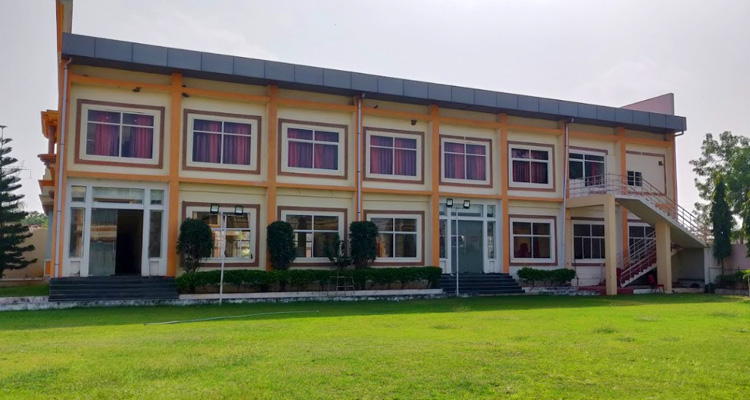 Ravindra Resort Hyderabad Entry Fee
Package Starts from 2,850/-
Ravindra Resort Hyderabad Phone
---
Rating:

|
4.1
stars, out of
5
stars
Based on total
63

reviews
Ravindra Resort Hyderabad Address: Vijayawada Highway, hayathnagar, Hyderabad, Telangana, 500070, India
---
If you wish to take a break from your routine life, Ravindra Resort is the place to be. It is located near the city of Hyderabad making it a great hideout for the weekend with your friends or family.
Ravindra Resort provides you with endless ways in which you can unwind, relax while keeping yourself equally occupied. World-class hospitality, mouth-watering dishes, seclusion and luxury awaits you at Ravindra Resort.
Architecture of Ravindra Resort Hyderabad
The most appealing quality that Ravindra Resort inhabits is a quaint, cottage-like appearance found in children's books. The minimalist architecture, the warm yellow colours of the hotel accentuating the lush green of the lawn invites you to a spectacular weekend.
A modernistic approach in design, Ravindra Resort has an in-house swimming pool for you to splash around for hours at a stretch. Along with this, they also have a play area for children with fun rides while the adults can sweat it out with a game of basketball.
Things to do at Ravindra Resort Hyderabad
This quaint little hotel is famous for how accessible it is for travellers and visitors in Hyderabad. Along with this, Ravindra Resort is also known for the numerous activities they provide to keep their guests entertained. Some of them include:
1. Swimming Pool: There is nothing like a rejuvenating holiday without the ability to splash around in clear blue waters.
2. Restaurant: Hyderabad is most famously known for their cuisine and to keep up with this reputation, Ravindra Resort's in-house restaurant dishes up some of the best dishes.
3. Games: A variety of indoor and outdoor games are available at Ravindra Resort including fun rides for children to hop on and a basketball court for adults and young adults to try their hand.
4. Banquet facilities: Ravindra Resort is one of the few ideal places to organise events at. They have excellent facilities for organising engagements, weddings, receptions, et al. On the other hand, they also provide top-class facilities for corporate meetings and seminars.
5. Lawn: Invitingly, a green lawn calls for you to walk barefoot to feel the blades of grass against your foot or curl up with a book or enjoy a nice cup of tea under the sun. This lawn is also available to host open-air events such as weddings, celebrations or meetings.
Ravindra Resort Hyderabad Image Gallery
Accommodation at Ravindra Resort Hyderabad
Ravindra Resort is known for their highest form of hospitality in their cosy, comfortable rooms. A variety of rooms are available as per your needs. For instance, if you are a large group, you can opt for a Superior Room that can accommodate upto 3 adults and 1 child.
If you are a smaller group or don't wish to have many people in one room, then Deluxe Rooms are suitable for you. The amenities provided in the rooms include a dining table, refrigerator, air-conditioning, makeup mirror, daily newspapers, etc.
Places to visit near Ravindra Resort Hyderabad
The location of this resort is as perfect as it gets. There are ample places that you can pay a visit to near the resort. These include:
1. Charminar: A monument and a mosque which is a remarkable piece of architecture. It contains four minarets.
Entry fee: Rs. 5 for Indians, Rs. 100 for foreigners.
Timings: 9:30 AM to 5:30 PM
2. Taj Falaknuma Palace: An architectural wonder of the 19th century, this is a must-visit place in Hyderabad. Witness some of the exuberance and luxurious lives of the Nizam era.
Entry only through Telangana Tourism.
3. Ramoji Film City: Largest studio complex in the world certified by the Guinness Book of Records. Feel like an actor for a day in this film city.
Entry fee: Rs 1150 for adults, Rs 950 for children.
Timings: 9 AM to 5:30 PM
Location of Ravindra Resort Hyderabad
Ravindra Resort is located at the address Sanghi temple road near Uppariguda Village via Pedda Amberpet, Vijayawada Highway, Hyderabad-501511. It is about 25kms away from Hyderabad city centre.
How to Reach Ravindra Resort Hyderabad
The best aspect of Ravindra Resort is its easy accessibility from Hyderabad city centre. There are several modes of transport from the city. These include:
Bus: You may take a bus from Women's College or Panama Godowns. The nearest bus stops from the resort are Secunderabad Bus Stop and Imlibun bus stop.
Train: The nearest railway station is Secunderabad Railway Station.
Car or Cab: You may drive down to the resort. There is ample parking space in the resort parking lot. You can also opt for a private cab from top car rental companies in Hyderabad to reach the resort in a comfortable manner.
---
To enjoy some silence, peace and solitude, Ravindra Resort is the ideal place to escape to. So, what are you waiting for? Book now with us! We at Hyderabad Tourism, a division of Holidays DNA offer Hyderabad tour packages that are also customisable. You can choose from the wide variety of packages we offer depending on your preferences and budget and visit the popular tourist attractions of Hyderabad. Please fill the Contact Us form for more details.
Location Map for Ravindra Resort Hyderabad