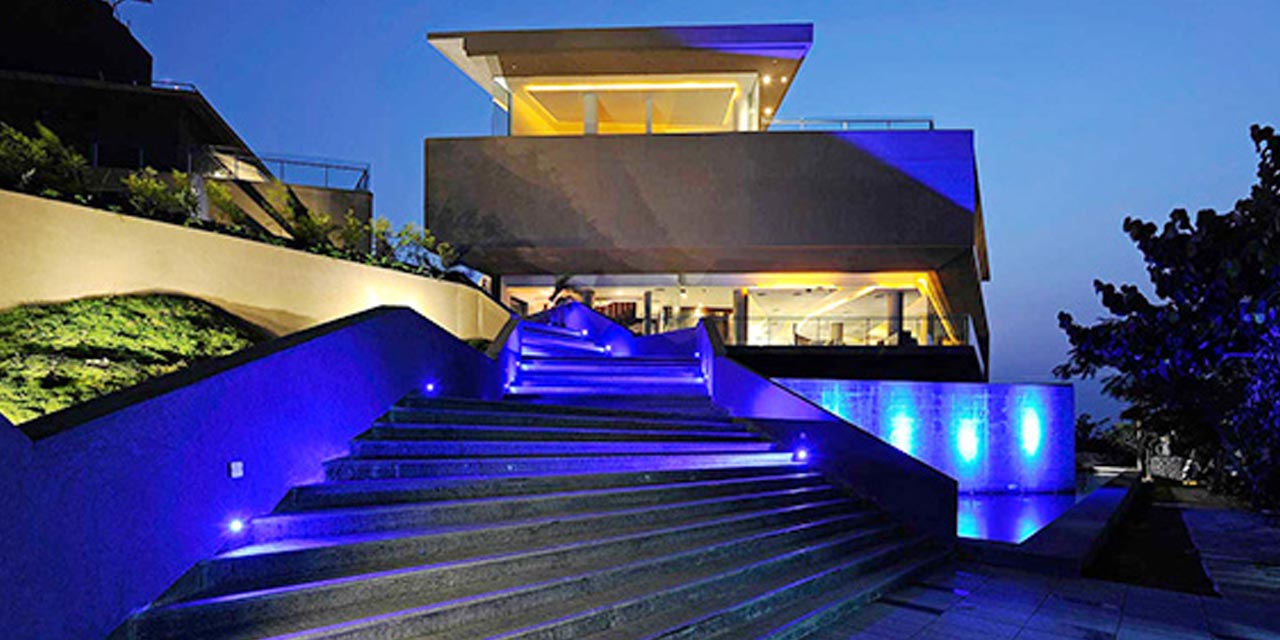 Honey Berg Resort Hyderabad Entry Fee
Package Starts from 3000/-
Honey Berg Resort Hyderabad Phone
---
Rating:

|
4.2
stars, out of
5
stars
Based on total
64

reviews
Honey Berg Resort Hyderabad Address: Muraharipalli Village, Near Genome Valley, Medchal Mandal, Hyderabad, Telangana, 500078, India
---
If you are looking for a resort that offers you a luxury stay with breathtaking scenery every time you look out of your window, Honey Berg Resort in Hyderabad is the ideal choice for you.
Built on a sprawling 40,000 sq ft land, the resort presents to you a perfect combination of marvelous architecture mixed with rocky landscaping that gives it a rustic yet modern look. The rocky terrain merges well with the greenery around and gives the guests the feeling of being in natural surroundings. Honey Berg Resort with its glass exterior and salubrious greenery complete with waterfalls gives you a refreshing feeling.
Facilities at Honey Berg Resort Hyderabad
The resort gives you a comfortable stay with all the modern-day facilities to enrich your experience. Some of these facilities include:
1. The Spa for your senses
While your mind is rejuvenated with the comfortable rooms, you can let your body relax at the spa. Aromatic scents, soothing music and a sense of calm envelop you the moment you enter the spa at Honey Berg. Get pampered by the professional masseuses as your mind and body both relish the soothing sensations. You can select from the refreshing massage treatments that you want from their list of services.
2. Rooms that spell comfort
Comfortable rooms that take your mind off the mundane routine are the highlight of Honey Berg Resort in Hyderabad. Classy interiors, amenities to make you stay connected with the world and a view from the window that makes you forget the world is how the rooms at Honey Berg Resort can be defined as. The ambiance of the rooms exudes a warmth that makes you feel right at home.
3. The lounge
Papyrus port is the lounge at Honey Berg Resort and it takes the barometer of a luxury stay several notches higher. With an Egyptian setting, the rooms are exquisitely and aesthetically designed to give you a royal feel. The rooms let you have a plush stay where you create memories to cherish with your family. Equipped with all modern-day amenities like wifi, gorgeous bathroom, supremely comfortable furniture, and pleasing décor, these rooms are a class apart.
4. Flex those muscles at the Gym
Once a fitness freak, always a fitness freak and if you are a guest who values fitness as a paramount step in achieving a holistic lifestyle, then Honey Berg Resort Hyderabad is with you in this quest. With their well-equipped gym, the resort endeavors to provide the best facilities to its guests, including wellness.
Enjoy your run on the treadmill or pump those weights while you listen to great workout music. The professionals at the gym will guide you and you can enjoy your workout sessions with like-minded fitness enthusiasts while on vacation.
5. Delectable cuisine for the foodies at the restaurant
Food forms an integral part in making your stay a memorable one and the restaurant at Honey Berg Resort will please your palate with its exceptional food. While your eyes soak in the elegant décor of the restaurant you can feast on an assortment of dishes from around the globe, right from traditional Indian food to continental, oriental and Italian fare.
Couple the delectable food with exceptionally good service and you get an evening to remember at Honey Berg Resort. As delicious aromas waft from your food and you dig into the culinary delights served with a touch of elegance, you will be left wowed.
6. Sip the cuppa at the Coffee Shop
Serene environ, trendy décor, a good book and a hot cup of coffee are what you need to make your day so much warmer. The Coffee Shop at Honey Berg Resort in Hyderabad lets you bask in the sunlight while you sip on your cuppa and gorge on their sumptuous snacks. Come here after your morning walk or after lunch and relish the aroma of freshly brewed coffee as it entices you to spend some time here.
7. Loungue bar
The restaurant takes care of your gourmet desires and the coffee shop is where you can spend a relaxed early evening. Nighttime at Honey Berg Resort is meant to be spent at the Lounge Bar that serves amazing mocktails, cocktails, and wines. With soulful music in the background creating a soothing setting, you can have a relaxed evening here with friends and family.
8. Indoor Games
All vacation and no play makes every guest a dull boy and Honey Berg Resort wants all its guests to enjoy every moment of their stay at the resort. For those who wish to wrack their brains at something challenging, there is an indoor games room.
Ditch the afternoon siesta for a charged up game of carom or tennis with your buddies. Spend an afternoon simply sitting and pondering over your moves over a game of chess with your family. If you need something more adrenaline pulsating, you can try the video games that let you dabble in virtual skating bouts and racing. The indoor games room at Honey Berg Resort is forever bustling with excited voices and positive energy vibes.
9. Outdoor fun
At Honey Berg Resort, there is never a boring moment for if it is not the indoor games that take your fancy, you can always engage in the outdoor fun activities at the resort. There is the all –favorite cricket to try along with horse riding, volleyball, rock climbing, rafting and roping under the vigil and guidance of trained professionals.
10. Movie Shooting
The fabulous scenery, manicured landscaping, and impressive architecture have made Honey Berg Resort a preferred shooting venue for movies. A lot of movies, short features and advertisements have been conceptualized and filmed at the resort.
11. Swimming Pool
Dip your toes at this open pool at the resort and relax with a good book after a swim at the poolside. You can enjoy sunbathing while you sip on your favorite drink that will be served poolside by the resort. How good is that!
12. Banquet Hall for your celebrations
Whatever the event, the banquet hall at Honey Berg Resort Hyderabad is perfect for organizing them and making them grand. You can customize the way you want your event to be organized and the team at Honey Berg Resort makes your wishlist happen exactly the way you have envisioned it. The hall is perfect not just for social events but also for corporate events and get-togethers.
13. Outdoor catering
Honey Berg Resort Hyderabad not only delights its guests with mouth-watering food at the in-house restaurant but it also excels in serving exemplary food at outdoor catering services. You can traverse the whole world by sampling the diverse cuisines that the resort specializes in. The long list includes Gujarati, Punjabi, Rajasthani, Bengali, Hyderabadi, South Indian and Kashmiri cuisines served along with Thai, Italian, and Chinese. The team of expert chefs can also customize the dishes and menu according to your taste and preferences to serve food that is par excellence.
Honey Berg Resort Hyderabad Image Gallery
Packages at Honey Berg Resort Hyderabad
1. Parties- Honey Berg Resort Hyderabad offers indoor and outdoor venues for birthday parties, wedding functions and private parties where the hosts can customize everything from the menu to décor as per their likes.
2. School day outings- A day package for the students offers several adventure activities like wall climbing, Burma Bridge and water zorbing. There are indoor and outdoor games planned for the group along with other fun activities like movie shows, hi-tea, and lunch.
3. Conferences- The conference room at the resort is fitted with state of the art equipment to facilitate in organizing conferences, presentations, and similar events.
4. Honeymoon- You can have a room designed with honeymoon decorations in this package that also includes bed tea and in-room breakfast.
Location and How to Reach Honey Berg Resort Hyderabad
The resort is located at Muraharipalli Village, Near Genome Valley, Medchal Mandal.
The resort is at a distance of 37 km from Hyderabad and it takes almost an hour and a half to reach the resort by car. You can also take a private cab from top car rental companies in Hyderabad to reach the resort.
---
A trip to Hyderabad is best enjoyed with Hyderabad tour packages offered by Hyderabad Tourism, a division of Holidays DNA. You can have a memorable holiday experience with our tour packages that include a visit to all the popular and important tourist attractions of Hyderabad. Please fill the Contact Us form for us to help you better.
Location Map for Honey Berg Resort Hyderabad