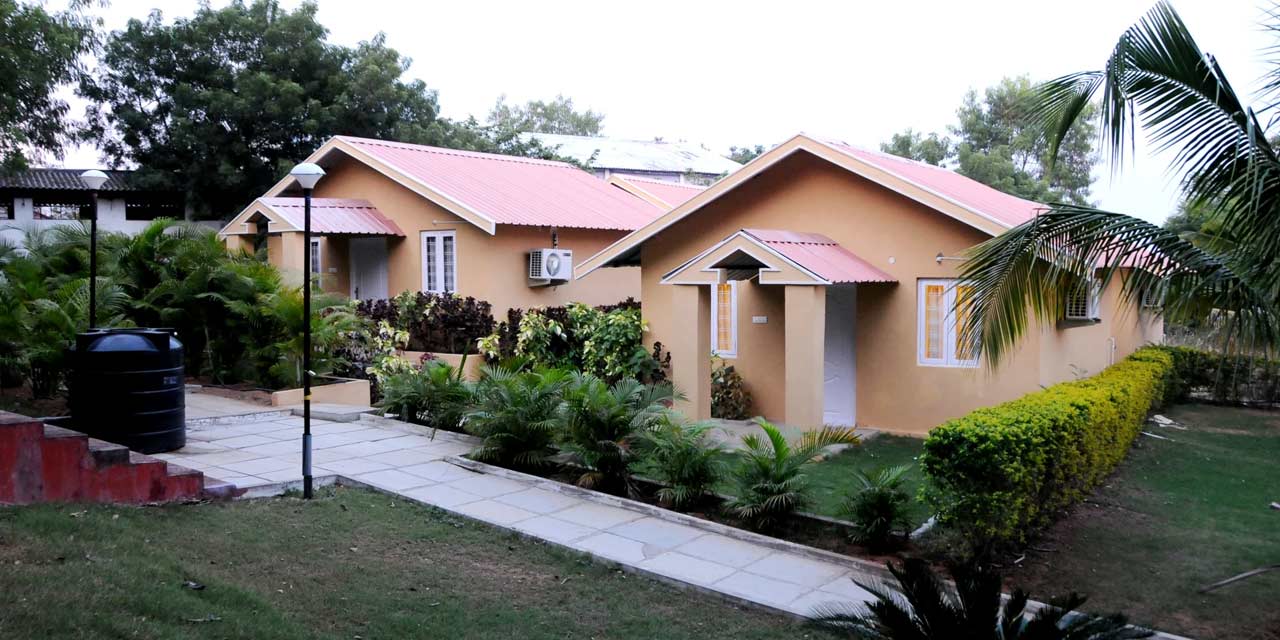 Ragala Resort Hyderabad Entry Fee
Package Starts from 3,800/-
Ragala Resort Hyderabad Phone
---
Rating:

|
4.2
stars, out of
5
stars
Based on total
56

reviews
Ragala Resort Hyderabad Office Address: Plot No.3-61, G-1, Venkatadri Enclave, Street No.6, Jai Nagar Colony, Habsiguda, behind OBC, Hyderabad, Telangana, 500007, India
Ragala Resort Hyderabad Address: Plot No.6-7, Behind Capol Bones Hospital, On Warangal Highway, Kondamadugu Village, Bibinagar Mandal, Hyderabad, Telangana, 508126, India
---
The perfect amalgamation of nature and luxury is Ragala Resorts in Hyderabad where you can experience authenticity with the facilities that provide you with both privacy and entertainment.
The resort has a variety of rooms, allowing you to choose your accommodation as personally as possible. The resort also provides other facilities such as restaurants serving international cuisines, outdoor and indoor games along with an outdoor pool. The resort allows their guests to book banquet halls and event lawns where you can choose different packages and the resort will serve food for your event.
Facilities at Ragala Resort
Ragala Resort offers a wide range of facilities which are:
1. Swimming Pool: One of the main attractions of the resort is the outdoor swimming pool, which is relatively large and is meant for a dip into the pool rather than swimming practice.
2. Indoor and Outdoor Games: Ragala Resorts also provides its guests with a variety of indoor and outdoor activities such as a playground for children to have a gala time while the adults can break a sweat at the badminton court. The array of indoor games that are available include table tennis, carrom, chess and billiards.
3. Event Venues: The resort also has conference halls, banquet halls and party lawns which can host several types of parties ranging from corporate events, weddings and even birthday parties.
4. Food: The Ragala Resort has a total of three restaurants:
a) One of them is the indoor restaurant that serves Indian and Chinese cuisines for both people who have booked a room and those, simply visiting.
b) The more unique experience at the resort would be the Garden restaurants which are a small lounge area in a garden where you can have a snack or share a drink with your friends or family. The private space offered in the form of a garden restaurant will make you feel one with nature.
c) They also have an outdoor restaurant that is reserved for events only. Here you can order up a buffet and the menu will be customized according to your needs. The resort offers packages for those who want to arrange buffets or a party at the outdoor restaurant.
Ragala Resort Hyderabad Image Gallery
Accommodation at Ragala Resort
The room options in this resort are plenty. This is a great facility as you can choose the level of comfort or the kind of service you want during your stay, which makes it appropriate for all kinds of travellers. The basic rooms here are called the standard rooms, which are single hotel rooms included in an apartment.
The other rooms available are cottages. Studio Cottages are just a room and a washroom and Suite Cottages are much larger and have two rooms each. You also have the Deluxe and Super Deluxe Cottages, out of which the Deluxe rooms are two storied. Other than these rooms and cottages you also have luxury options such as the Luxury Villa and the Club House, that are personal cottages to live in. While the Club House is two-floored, the Luxury Villa is single floored.
Location of Ragala Resort
The resort is located near the village of Kondamadugu which is about 35 kilometres away from the city, by road. The office for booking the place or any other arrangement is located within the city at Jai Nagar Colony, inside the Venkatadri Enclave.
How to Reach Ragala Resort
To reach the resort from the city, there are no options other than hiring or renting a car or booking a cab from top car rental companies in Hyderabad for a comfortable ride. Sadly, there are no train routes nor do any public buses ply towards the village.
---
Overall, it is a great resort, with lush green landscapes which give you the freedom to experience nature at your own pace. The resort provides you with a variety of activities to keep yourself busy while you're there. The playground for children is a major bonus, while the adults can keep themselves busy with games such as carrom or table tennis.
Hyderabad Tourism, a division of Holidays DNA offers all-inclusive Hyderabad tour packages to ensure a fun filled vacation for its customers while exploring the popular sightseeing places of Hyderabad. Reach out to us by filling the Contact Us form to know further.
Location Map for Ragala Resort Hyderabad